UPDATE: Mom Sues United After Being Forced to Hold Toddler on 3-Hour Flight
Yep, it's United. Again.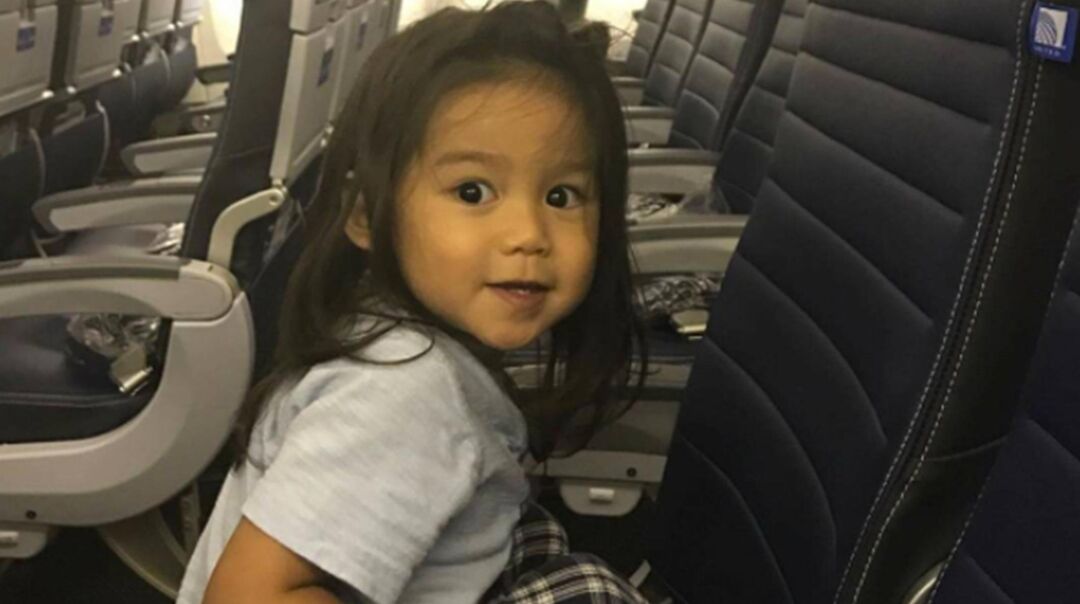 A United Airlines passenger held her child on her lap for the duration of a 3-hour flight in late June—and it wasn't for the sake of saving money on a ticket. In fact, the 2-year-old boy had his own $1,000 ticket, but the airline gave his seat away to another passenger. Now, that mom is filing a lawsuit "to keep United Airlines from doing this to other passengers."
It was "unsafe, uncomfortable and unfair," Shirley Yamauchi tells The Huffington Post. "He was barely buckled in for nearly four hours."
Yamauchi was traveling from Hawaii to Boston with her son, Taizo, but didn't run into problems until the connecting flight in Houston. The gate attendant scanned both of their tickets and they boarded the plane. But once they were seated, a standby passenger approached their row with a ticket for Taizo's seat.
"The flight attendant, when I let her know that these were my seats, she came back and told me that the flight is full, and she shrugged, and that was the end of it," Yamauchi tells ABC News. She added that because she "didn't want to cause a scene," she held Taizo in her lap.
"I didn't want [Taizo] hurt, especially. I, of course, feared my personal safety, with everything I've seen with United Airlines," she says, referring to the April incident when David Dao was dragged off a United flight after a confrontation with airport security. "I didn't want to see anybody get hurt."
The trip was not an easy one. Taizo's not an infant; he's a 25-pound toddler. Yamauchi says she lost feeling in her arms and legs. Plus, Federal Aviation Regulations discourage children of any age from sitting on a parents' lap for safety reasons, although children under two are typically allowed to, depending on airline policies.
According to United's official policy, "children under the age of 2 traveling within the United States, Puerto Rico and the US Virgin Islands with a parent or with an adult 18 years or older can travel on the adult's lap free of charge."
By forcing Yamauchi to hold her 27-month-old, United violated their own policy. In a statement to ABC News, they apologized to the family, indicating a scanning error caused the seating problem:
"On a recent flight from Houston to Boston, we inaccurately scanned the boarding pass of Ms. Yamauchi's son. As a result, her son's seat appeared to be not checked in, and we released his seat to another customer, and Ms. Yamauchi held her son for the flight. We deeply apologize to Ms. Yamauchi and her son for this experience. We are refunding their tickets and providing compensation as a goodwill gesture. We are also working with our employees to prevent this from happening again."
While this certainly isn't the first time United has been the subject of negative headlines recently, it also isn't the first time the airline's posed problems for parents. In June, an infant was hospitalized after overheating on a delayed United flight, partially because the crew was unable to evacuate the mother and child as he went limp in her arms. Over 30 minutes went by after she requested an ambulance before they were able to deboard.
While stories like these may discourage you from traveling with a young child, know that in most other cases, preparation can help make your life a whole lot easier. Check out major airline policies on toddler seats here.