Inspiring Mom Pumps for Her Twins From the ICU
Proof that moms will do anything for their babies.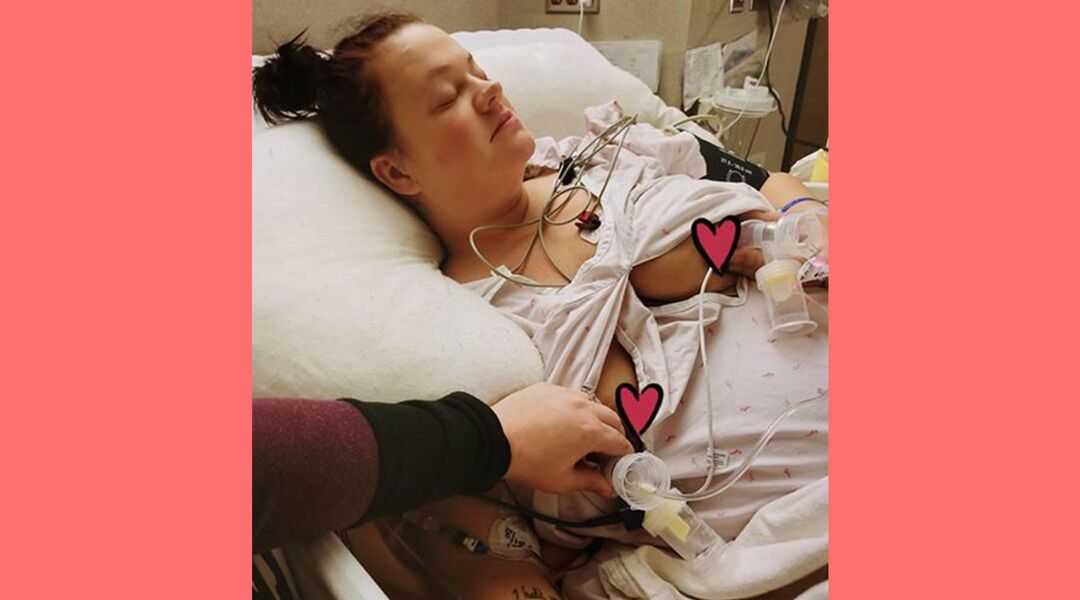 To say pregnancy was difficult for Melissa Churchill is an understatement. Pre-eclampsia sent her to the hospital at 22 weeks, and by 26 weeks, complications necessitated an emergency c-section. She was determined to provide the best for her micropreemie twins—even if that meant pumping from the ICU where she was being treated for liver failure.
Before we go any further, know that Churchill's condition is extremely rare. She developed HELLP syndrome, which affects one out of every 1,000 pregnant women. Never heard of HELLP? It's a condition where the body starts to break down its own red blood cells, the liver stops working properly and there's an increased chance of bleeding. While hooked up to four IVs and refusing pain medicine so as not to taint her milk, Churchill pumped, assisted by her sister, Amanda Tilberg. And her sister wants to make sure Churchill is getting the credit she deserves.
"I would just like to publicly recognize my sister. She is currently in the ICU after delivering twins at 26 weeks due to HELLP syndrome," Tilberg writes in a Facebook post shared by the group Breastfeeding Mama Talk. "Even with her liver failing to the point where they've talked about transplantation, she is still committed to giving her boys the very best by pumping breast milk. One of her babies is extremely critical at the moment. We are praying for a miracle for all three of them. I know it's not been easy for her with everything going on, but even when she physically struggles to pump, she still does with the help of others. Here is her pumping while I assisted."
Churchill's boys, Maverick and Manning, weighed just 2 lbs., 8 oz. each. Sadly, Maverick, who experienced brain bleeding, was taken off life support since the time of Tilberg's posting. He passed away yesterday. But Churchill, whose health is improving, is determined to keep pumping for Manning.
"Pumping will mean even more now to her as she will want to do everything she can to ensure the other survives and thrives," Tilberg says.
H/T Babble