Breastfeeding Mom Schools This Shamer Who Told Her to 'Cover Up'
She told him where he could put that nursing cover.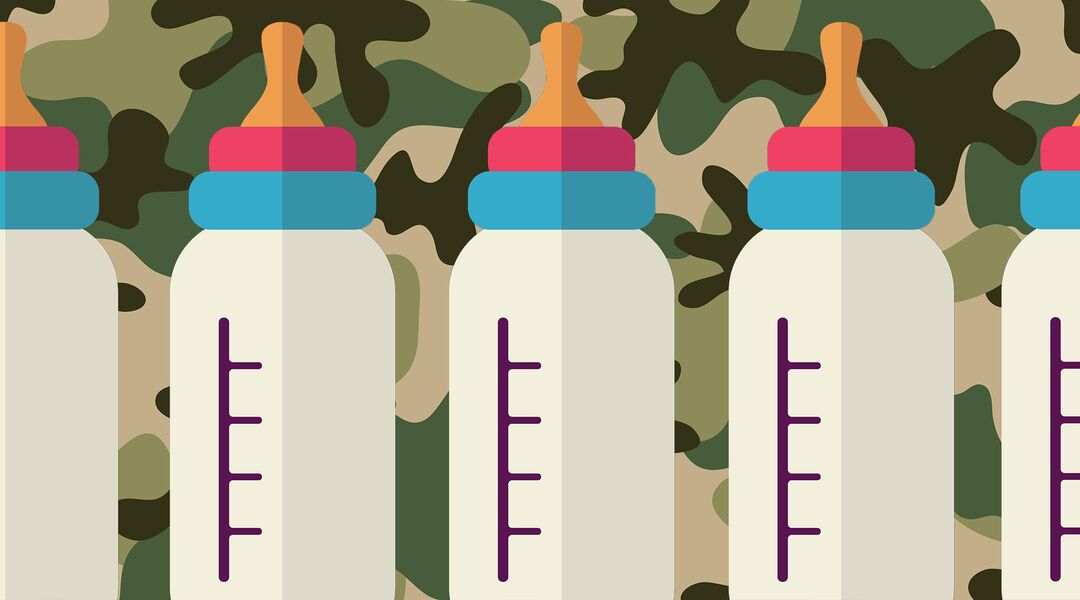 Is that the smoke alarm going off? Because this breastfeeding shamer just got burned.
It all started in an H&R Block in Georgia. Army veteran Avery Lane was on a military post when she accompanied a friend to do her taxes. While waiting, Lane started breastfeeding her baby. That's when the manager of the store asked her, "Can you cover up with a towel or something?"
Lane, of course didn't oblige. Instead, she took this shamer to battle.
"No, but I have a muslin if you would like to cover your face. You must not know Georgia's breastfeeding laws."
By law in Georgia, "a mother may breastfeed her baby in any location where the mother and baby are otherwise authorized to be." Nevertheless, the manager asked Lane to leave H&R Block since she was not the customer. Determined to teach him a lesson, she called the military police, who backed her up.
Sounds like an epic showdown of a mom asserting her rights. And it's the second one we've seen in Georgia. In September, a police officer threatened to arrest a woman for breastfeeding in a Columbus, Georgia, grocery store. But she was able to explain why the law was on her side.
Let's clear this up: Breastfeeding in public is legal in 49 states, but critics who don't know the law continue to call for moms to cover up. Even among the supportive comments on Lane's Facebook post, some shamers seeped through the cracks.
"I believe in breastfeeding, I did it. I also believe in respect for both myself and my children," one user writes. "I believe this is a special, private moment between mother and child. That's just my opinion, but not sure why it's so important to flaunt what you are doing."
However you breastfeed, we support you. But we also encourage you not to knock down other moms in the process.