Watch 5 Moms Embrace Postbaby Bikinis for the First Time
Embrace that #mombod.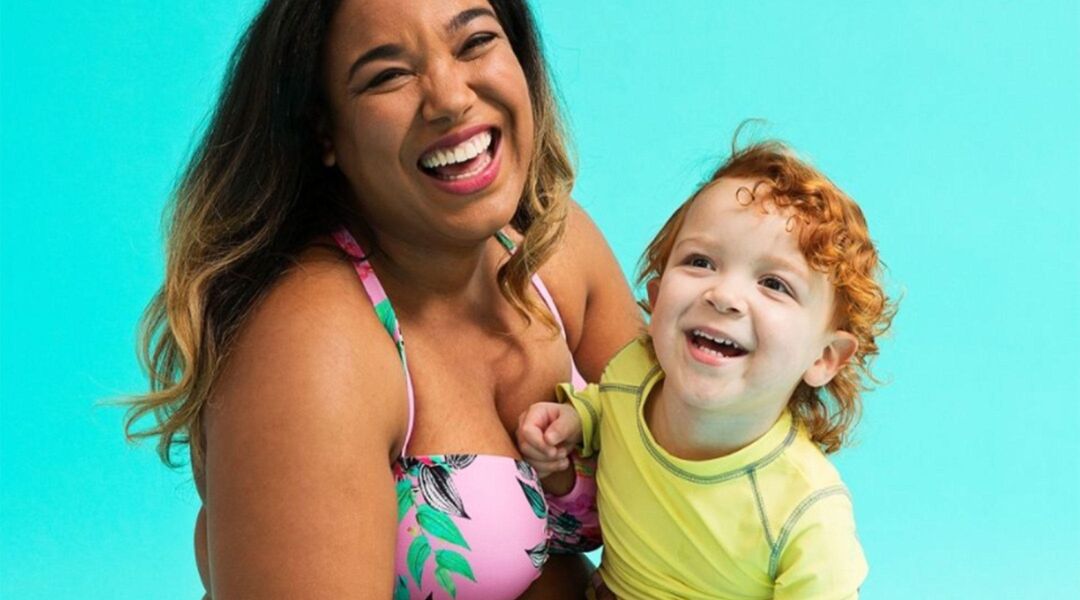 Move over #dadbod. There's a hot new bod in town. And it looks like a powerful woman who just performed one of life's greatest miracles.
Cosmopolitan and Redbook teamed up to photograph five moms who hadn't strapped on a bikini since giving birth. While each mom had a different story to tell and #mombod to show for it, the women all agreed on one thing: They loved their bodies.
Take it from Arielle, who says, "I have more confidence than I've ever had." After gaining 50 pounds, she explains that becoming a mom entails a priority shift. Rather than focusing on her body as much, she has more important things, like her daughter, to worry about.
Kanya gains her mommy mojo not from her figure, but instead from her son. "I feel confident when my son says I'm beautiful. That's how he says it: 'Mommy, you're beautiful,'" she says.
Two-time mom Stephanie had no problem losing the weight after baby no. 1, but wasn't in a hurry to get back into shape after baby no. 2. She hopes to teach her kids that confidence comes from within, not from someone else.
"It really doesn't matter how beautiful you are, or how your hair looks, or how you fit into a bathing suit or a pair of jeans. If you don't love yourself and feel confident, then you have no true, real beauty that lasts," she says.
Brittany doesn't let other moms get to her. When dropping her child off at school, she explains that the other moms wear heels, while she's in Nike joggers and Uggs. But does she care? Not anymore.
Farrah explains that her postbaby body holds a legacy: "My body is a survivor," she says. "It survived childbirth, crazy hormone spikes, hours and hours of labor. It survived."
Giving birth soon? Here's the lowdown on postbaby bodies. Watch these ladies' full shoot below. Spoiler: Dancing babies are involved.