This Mom Turned Off-Limit Pregnancy Cravings Into a Business Idea
This is the push present you need.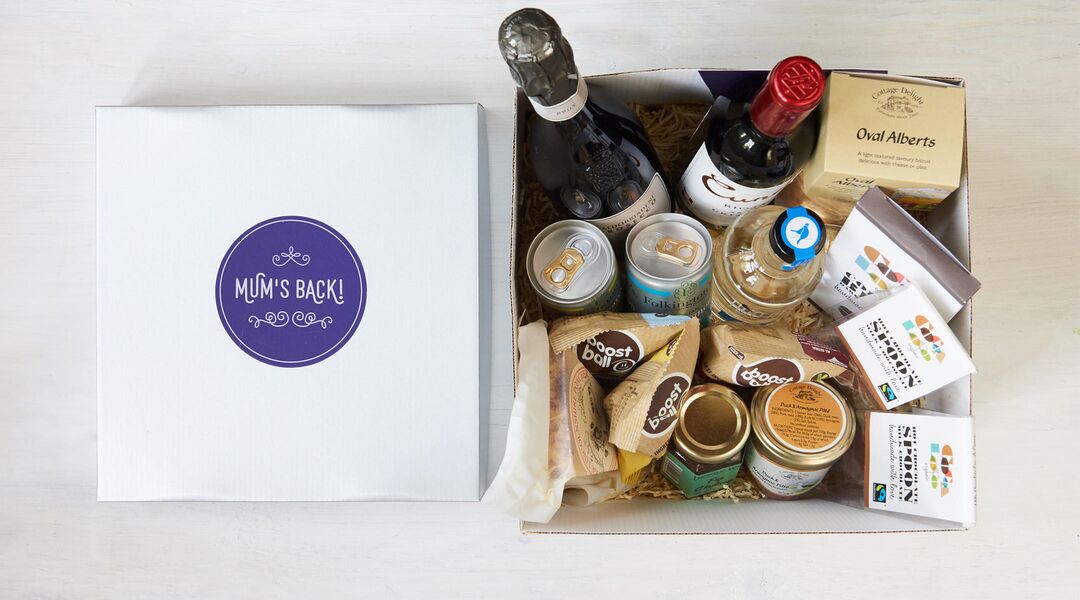 New-mom gifts are always well-intentioned. But they're usually not really for the new mom. As you graciously accept piggy banks, board books and cute sets of booties, you may find yourself wondering why nobody said 'congratulations' with a big bottle of wine.
Sally Bunkham understands. And she's ready to send you a gift box full of the things you really want, including alcohol, cheese and caffeinated chocolate.
The UK mom recently launched a business called Mum's Back, which sends a box full of all types of goodies that are off-limits during pregnancy. The gift boxes can be sent to new moms or pre-ordered during pregnancy. From a wine- and cheese-themed box to a chocolate and coffee bean gift set, there's something for every type of repressed craving.
This is a passion project, of sorts. Bunkham says that giving up some of the things she loved during pregnancy—namely paté, rare steak and wine—only made her crave them more. While her husband knew enough to gift her with these things after delivery, her friends focused their well-wishes on her baby.
"I thought to myself: 'What about me? I'm the one who's just gone through pregnancy and am feeling totally lost now,'" Bunkham tells Mashable. "It would have been nice to have something for me."
Besides being the best gift ever, a Mum's Back box sends an important message: You're still the same person with the same likes and dislikes after birth.
"It's all about mum getting a bit of her identity back after the physical and emotional rollercoaster of pregnancy and childbirth," Bunkham says.