Name Predictions for Kate Middleton and Prince William's Baby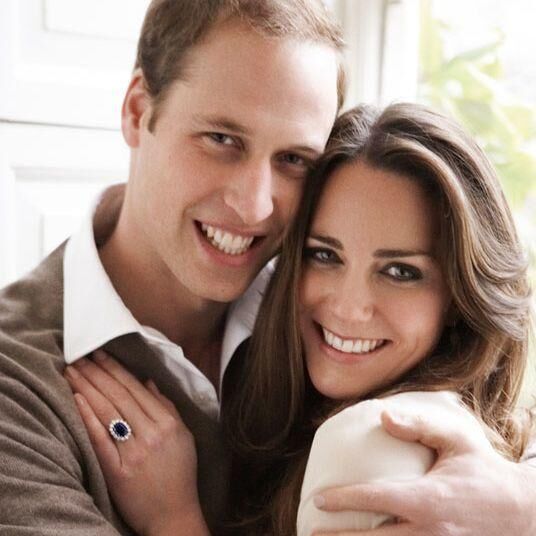 What will Kate Middleton and Prince William name their royal baby? We've got a few guesses!
Traditional royal names
Chances are, Will and Kate will go traditional — after all, this baby will one day be King or Queen of England! In other words, they're likely use a traditional royal name. A few no-fail choices include:
George _ -_ George was the name of Queen Elizabeth's beloved father, the king who led Britain through World War II.
_Philip - _ Philip is the name of the baby's great-grandfather, husband of the reigning queen.
_Arthur - _ Queen Victoria had a son named Arthur. (And we keep thinking of The Sword and the Stone — love it!)
Elizabeth – Obviously, this is the current Queen of England and William's grandmother. Bonus: Kate also has a grandmother named Elizabeth!
Victoria – Queen Victoria was one of the most famous queens in British history; she ruled through most of the 19th century. We like that there's a lot of history with this name, but it still has a modern ring to it.
Not exactly royal but still solid choices
Diana - It seems like naming your baby after your late mom would be the traditional thing to do, but keep in mind that Diana isn't a historically royal name. If it's a girl, Kate and Will are more likely to use Diana as a middle name (royal babies often have three middle names), but they might choose to break tradition and make it a first name.
Spencer - If it's a boy, this could be a nod to mom — her maiden name.
Caroline – This would be another cute, meaningful name for a girl. It's a feminine version of Charles. Plus, Kate's mother's name is Carole.
A little off-beat
It's less likely the couple will go off-beat with the baby's name — so we're not betting on any of these making the name list — but these are a few names with special significance to the couple that could be cute:
Andrews - They met at the University of St Andrews in Scotland.
Hope - The royal couple first lived together in a flat at 13A Hope Street at St. Andrews.
Abbey - They were married at Westminster Abbey in London.
What do you think Will and Kate should name their baby?