Stunning Photoshoot Captures Newborn's Final Days With Twin
For this family, a picture says a thousand unspoken words.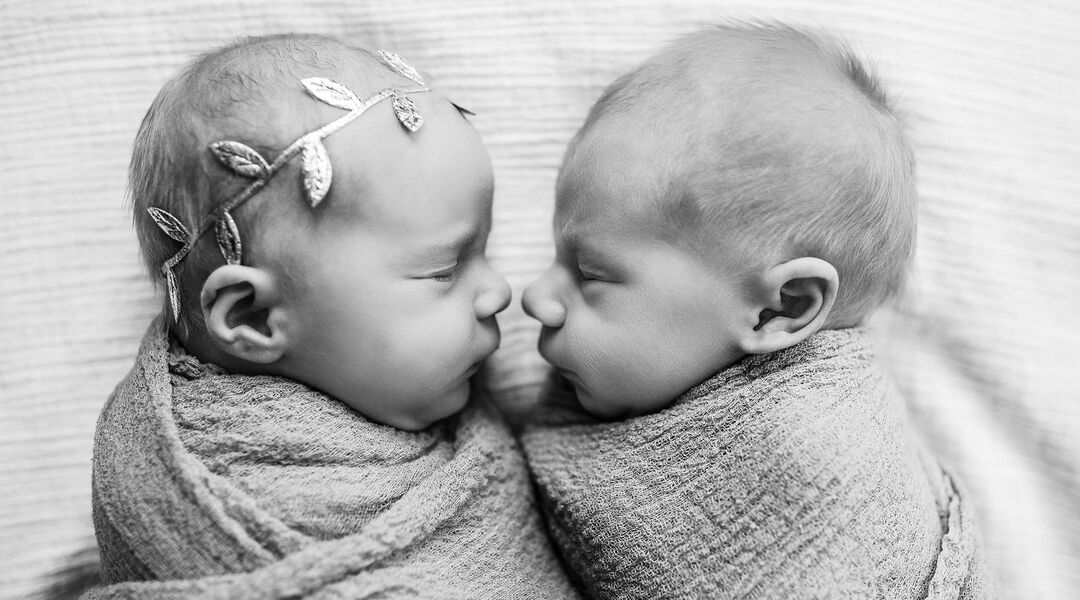 Last month, Lyndsay and Matthew Brentlinger welcomed fraternal twins: one boy and one girl. But for the Ohio couple, the blessing of two happy babies was also bittersweet.
During Lyndsay's pregnancy, doctors discovered one of the twins, who the Brentlingers named William, had a heart abnormality. The doctors warned the couple that William might be stillborn, but if he was born alive, he might only have hours to live.
Wanting to help the family honor and celebrate the time they had with William, however short, a friend reached out to photographer Lindsey Brown. Despite the twins being born close to the holidays, Brown drove to the Brentlingers' house on December 20, just three days after the birth, for a photoshoot.
"I just kept looking at him as I photographed and in my head I kept saying, 'How can this be? This little man is perfect! The doctors must be wrong. He's going to be fine. He has to be fine,'" Brown told The Bump. "William was alert for most of the session, just gazing all around, almost as if he was just trying to take it all in. It's almost as if he knew his time here on Earth was limited, and he had to see everything he could."
On December 28, William passed away. He was able to celebrate his first Christmas with his twin sister—and his family now has Brown's photos to remember him by. Lyndsay even put photos from the shoot in a locket her husband gave her for Christmas.
While William's life was short, his family will cherish these photos forever.
"The Brentlingers have told me often how much they'll cherish the photos for the rest of their lives," Brown tells The Bump. "To be able to show them to Reagan as she gets older and tell her about her big brother; that's priceless."
See more of the touching photos from the shoot:
H/T HuffPost Parents