NYC Requires Public Restrooms to Have Changing Tables
Shockingly, it's the first major city to do so.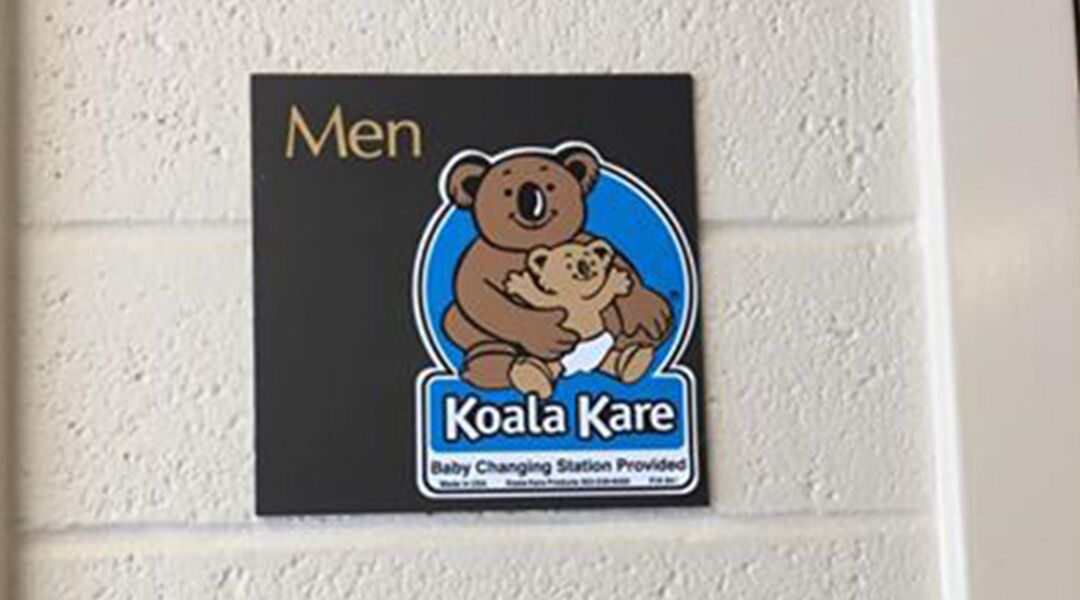 New York City just became the first major US city to pass legislation requiring all new construction and existing construction that undergoes renovations to install diaper changing tables in all public bathrooms. And yes, that includes men's rooms. Finally, people are starting to realize that it's not only moms who change diapers.
The bill was championed by New York City Council member Rafael Espinal, who doesn't even have kids, by the way. He just saw a dad attempting to change his baby's diaper balanced on a public bathroom sink while at a mall in Queens, and couldn't believe that that's what parents were forced to deal with. (Not all heroes wear capes.)
"It was terrible to see a father changing his child's diaper on top of a public sink where hundreds of people wash their hands after using the restroom," Espinal told the Huffington Post. "Parents should be changing their children's diapers with a little more dignity, in a space that's sanitary."
He suspected women's rooms were better equipped for diaper duty. Which is true; women's bathrooms are far more likely to have changing tables than men's rooms. But not all of them do, which Espinal soon learned when he looked into the matter. According to HuffPost, one woman told him she's often left with no choice but to change her baby's diaper on the floor of a public bathroom. And honestly, most moms probably have a story (or several) about being forced to change their baby's diaper in less than ideal circumstances because they couldn't find a changing table.
If you figured this whole issue was reasolved already, we understand; in 2016, President Barack Obama passed the Bathrooms Accessible in Every Situation Act, requiring all federally-owned buildings to install baby changing stations in both men's and women's bathrooms. But that only includes federal office buildings, post offices, courthouses, record centers like the DMV, telecommuting centers, appraisers stores, border inspection facilities, warehouses and relocation facilities. So…not places most people typically frequent. And if a building already had another public restroom with a changing station on the same floor, installing additional tables on that floor was not required. So New York City's decision to make this a requirement for all public restrooms, no matter who owns the building, is a big step forward.
The new legislation means that coffee shops, movie theaters, restaurants, even nightclubs, will now be required to have changing stations in all bathrooms. In addition to this being a clear sign that people are starting to see diaper duty (and childcare in general) as not just a "woman's job," another sign of progress is the fact that Espinal says he didn't receive any pushback from developers or lawmakers on the bill.
And why should they be opposed? Changing tables only cost between $155 and $185, making them "low cost for a big benefit," as Espinal puts it.
"I don't think the burden should just be on women," Espinal said of changing diapers. "Men should step up and be on diaper duty as well."
Now let's just hope more cities follow his lead.