Always on Call: OB Deliver Patient's Twins After Giving Birth Herself
She really didn't want to miss this one.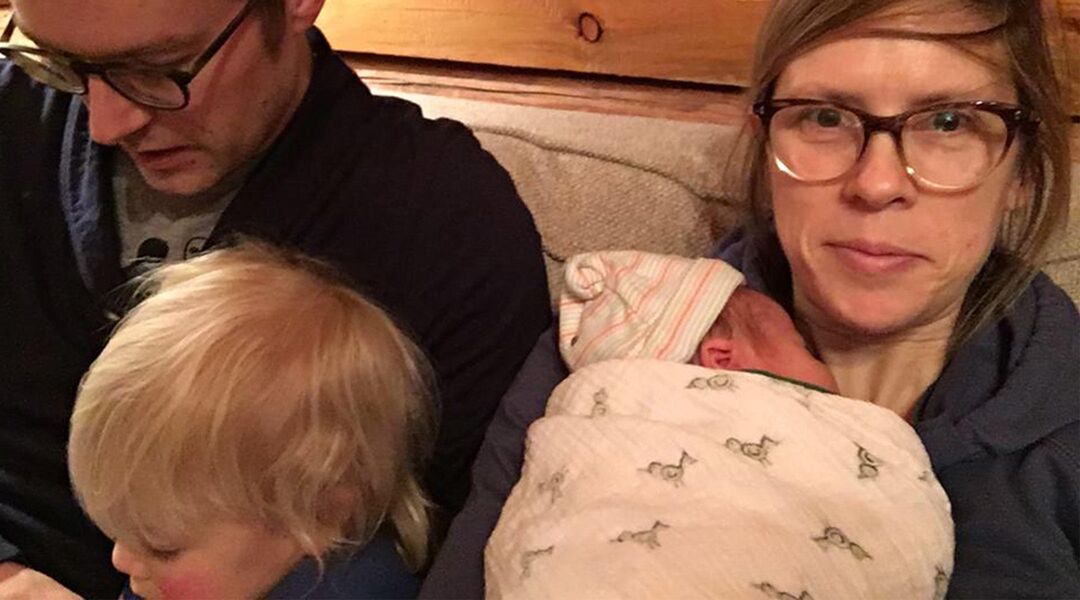 Hilary Conway, a Washington state ob-gyn, considers herself close to all of her patients. She never misses a delivery if she can help it—her own labor and delivery notwithstanding.
"Honestly, I think it's harder on us as physicians to miss deliveries than it is for the patient," Conway tells TODAY Parents. "To miss the delivery is like missing the culmination of everything you have known for nine months and sometimes more."
Understandably, then, Conway was disappointed when the birth of her own baby conflicted with the labor of her patient, Katie Moss, who was pregnant with twins. Conway welcomed her daughter Verna on the afternoon of Dec. 12, and received the text that Moss was in labor on the morning of Dec. 13.
Conway hadn't yet been discharged—so she decided to mosey on over to the nurse's station to see if Moss had been admitted.
As luck would have it, Moss was in the hospital room right next door to hers. After a quick feeding, Conway left baby Verna with a postpartum nurse and geared up to deliver Moss's twins.
"I was hoping to see her maybe the next day but not so soon and so awake," Moss tells TODAY. "She looked completely normal—unlike she just had a baby half a day earlier. After laughing about how crazy it was that we were both in the hospital at the same time, she was like, 'Well, since I'm here, I might as well deliver your babies.'"
Just 14 hours after delivering her own baby, Conway helped Moss deliver twin boys Luke and Soren.
While this is certainly an incredible feat, it's not the first of its kind. Meet Amanda Hess, the OB who delivered a stranger's baby while in labor herself.