Are Older Celebrities Misleading Women When It Comes to Fertility?
A new study warns that middle-age stars who deny IVF help are fueling misconceptions that it's easy to get pregnant later in life.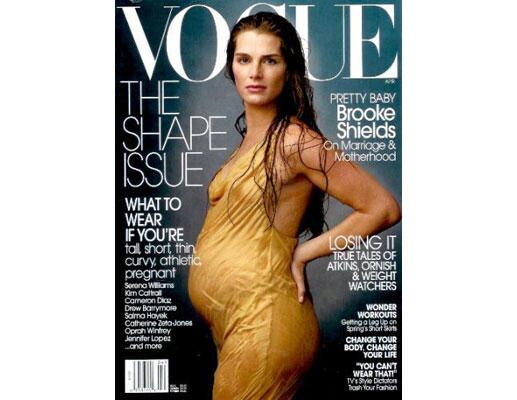 In a study released last week, researchers from New York University charge that popular women's magazines have "glamorized" pregnancy at an advanced reproductive age, in effect misleading the public about the difficulties of conceiving after the age of 40.
Analyzing four years' worth of magazines targeted at reproductive-age women — including Us Weekly, Cosmopolitan and People — the researchers found that of the 240 celebrities featured in pregnancy-related stories, only two mentioned the use of assisted reproductive technologies (ART), such as IVF. Similarly, just 10 of the women admitted to relying on surrogacy or adoption despite the fact that more than half of the women featured were older than 35, the age at which a woman's chances of conceiving naturally start to drop.
In addition, seven celebrities over the age of 44 were reported to have had healthy pregnancies with no mention of ART.
The repercussions of such breezy depictions of getting pregnant in early middle age can have "devastating consequences," the researchers write, leading many women to mistakenly overestimate their chances of conceiving later in life. And though some stars have publicly discussed their own fertility issues — Nicole Kidman was 43 when she used a surrogate for her second daughter, and Mariah Carey has talked about conceiving twins via IVF at 41 — not enough have been forthright, say doctors.
Reacting to the study, which was presented last week at a meeting of the American Society of Reproductive Medicine, ASRM president Dr. Richard Paulson said such celebrity interviews are a "form of misinformation."
"Celebrities' and media's reluctance to show the challenges that often go along with trying to conceive and have children at older ages is a form of misinformation that can affect the beliefs and decisions of their audience for the worse," Paulson said while calling for more transparency.