Paraplegic Fiance Nails Pregnancy Announcement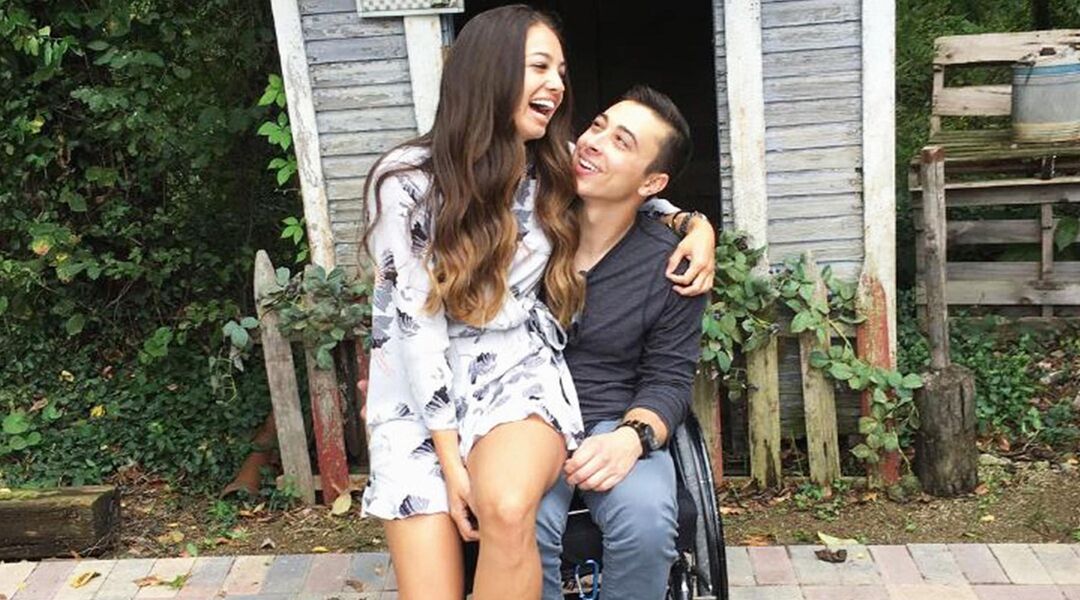 It's hard not to smile at this one. Newly-engaged couple Todd Krieg and Amanda Diesen have some other big news to share: They're pregnant! And they're pretty surprised, with good reason.
Krieg is paralyzed from the chest down. A dirt bike crash ended his motocross career in 2014, leading him to a therapy center, where he met his "cute therapist," Diesen. The rest is history. The couple was told it would be impossible for them to conceive naturally, but against all odds, Diesen is in her second trimester.
In a nod to the unexpectedness, the couple posed for a cheeky pregnancy announcement photo, which Krieg posted on Reddit.
According to Diesen, goofiness is par for the course for the couple.
"We think we are the funniest people we know (and it's totally true)," she writes on Brides.com, where they've entered a contest to win a wedding. "The joy he brings me is unexplainable and he is my best friend."
Since making their announcement, the parents-to-be have learned they're having a boy. And the gender reveal photo is equally as cute.