Woman Is Shamed by Her Own Parents for Breastfeeding in Public
How feeding time turned into a family feud.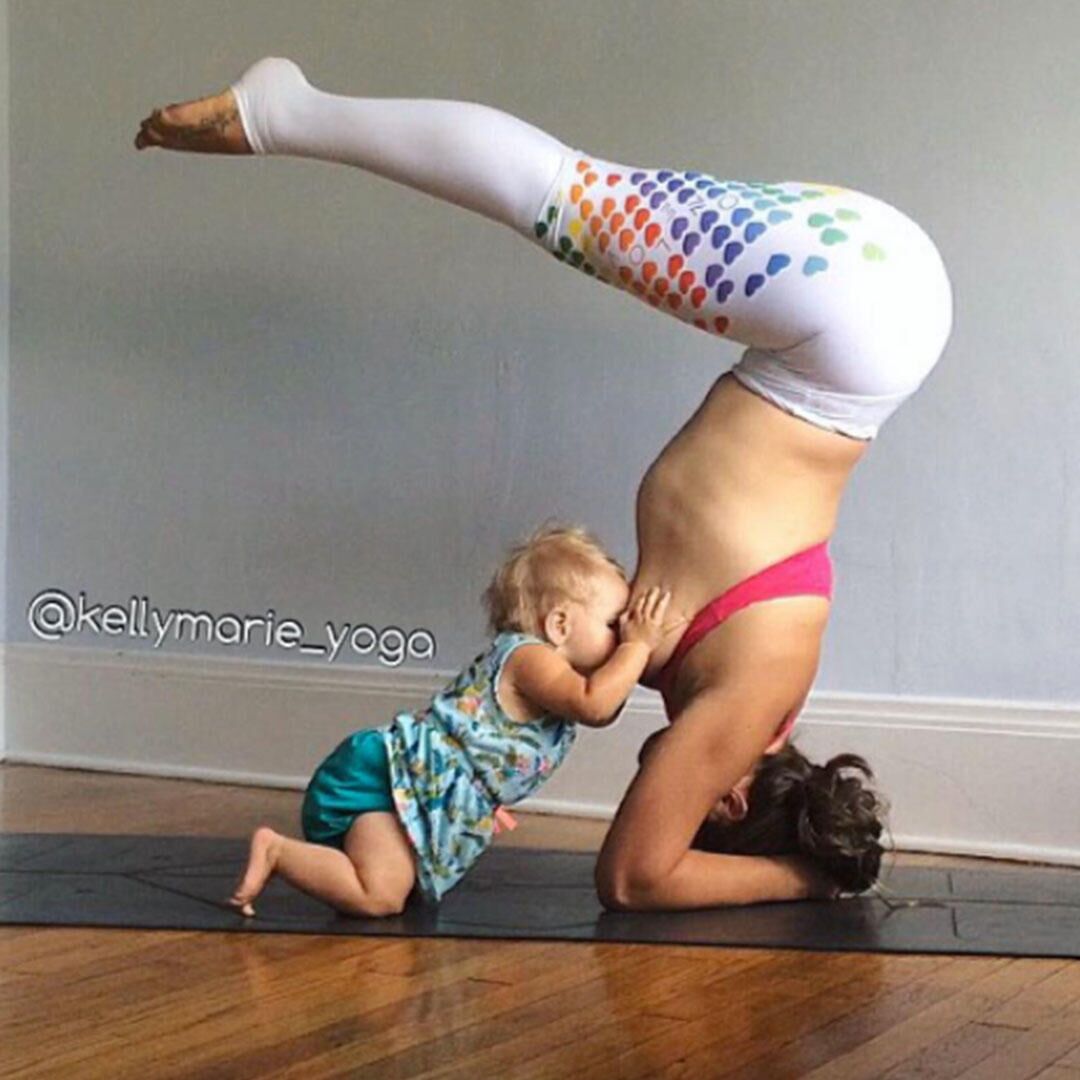 Breastfeeding-in-public whistleblowers are typically strangers who have no business commenting on your nursing habits, whether you're at a restaurant, in a store, outdoors, or wherever else you choose to feed. But one first-time mom is on the defense after standing up to a unique set of critics: her own mom and dad.
Tennessee mom Kelly Stanley tells the Daily Mail that she was out to dinner with her parents, husband and 9-month-old daughter Maya when Maya began to show signs she was hungry.
"I nursed my child before leaving the house in hopes that she wouldn't need to nurse while we were at the dinner table, but in the middle of the meal she started to get irritable and was reaching for me and grabbing at my shirt," Stanley says. 'It was obvious what she wanted, so I pulled my shirt down to nurse her."
Stanley's father was taken aback.
"My dad quickly grabbed a linen cloth and shoved it at me while I was nursing my baby," she says. "I asked him what he was doing, and he told me to cover myself. His actions were shameful towards me and humiliating."
She adds her mom wasn't much more supportive.
"My mom stated that I was being inconsiderate of people who 'don't want to see that,' but I feel like I was being considerate of the other customers by not forcing them to listen to my crying infant during their meal," Stanley says. "Both my parents know that I breastfeed and that I prefer to not use a cover."
Stanley says this isn't the first time her parents expressed discomfort with her public breastfeeding. But this final straw was the impetus for her to post about the incident on Instagram. And Stanley has much more exposure than your average Instagram user: Photos of her challenging yoga poses have earned her more than 25,000 followers.
"No woman should ever feel like she is being inappropriate or immodest by feeding her baby, anywhere, ever," Stanley writes after recapping the incident. She did not include that her shamers were her parents on Instagram. "Breastfeeding is not indecent exposure. It's not inviting men to gawk at my breasts. No, I'd rather not pull my shirt down in a public place or a nice restaurant. I'd rather people not see my stretch-marked breast or scratched nipples. But you know what? We can't sit here and tout that breast is best and then have a fit about how inappropriate it is to feed a baby in public. "
We couldn't have said it better ourselves.
Breastfeeding is an especially impressive feat for Stanley and her daughter, since Maya had to undergo surgery to correct a severe tongue and lip tie that prevented her from latching on. She indicates to the Daily Mail that she wishes her parents were more sympathetic to her breastfeeding plight.
"I just didn't understand why [my dad] cared more about the customers than the comfort of his own daughter and granddaughter. I was shocked to have someone so close to me not respect my right to breastfeed my child feely. It hurt more than if a stranger had done it."
Although many of the 600-plus comments offer words of encouragement, there are plenty of resources for Stanley to turn to if she's not getting the breastfeeding support she needs from her family. A good place to start? Our Real Answers boards, where certified lactation consultants and The Bump editors can offer timely advice for all of your parenting questions.