Parents Donate $57K to NICU After Their Baby's Death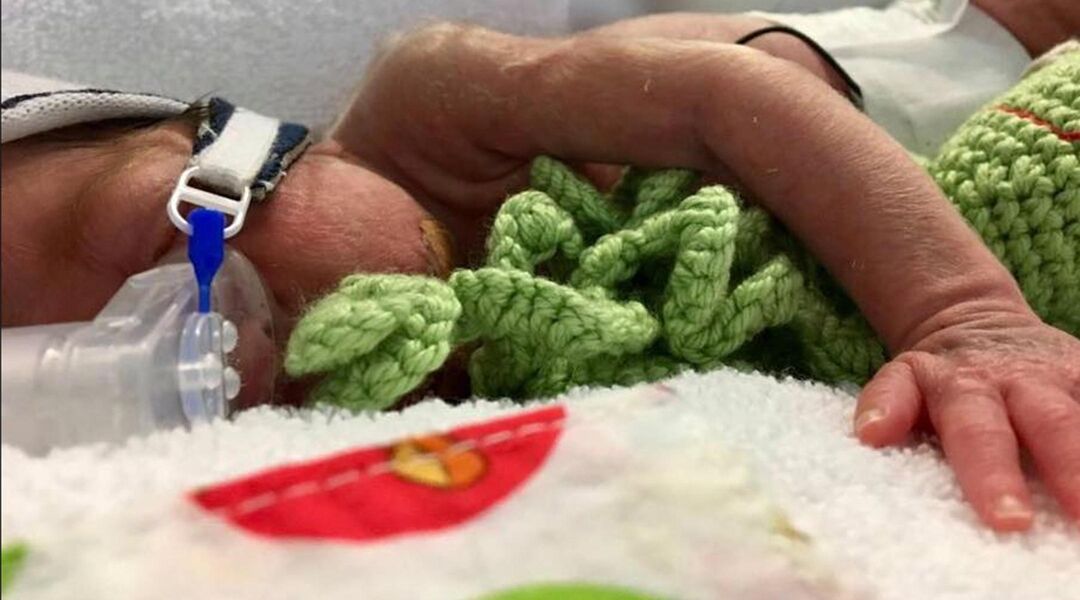 The end of Jack Riley Sadgrove's story could have been a sad one. And it some ways, it definitely was; after a hard-fought battle, the baby, born premature at 24 weeks, passed away in March after a little over a month in the NICU. But his parents are doing something incredible to honor his memory and help other preemies: They're donating thousands of dollars to the very NICU that cared for him.
During the weeks the family spent out of work while Jack was still in Victoria, Australia's Royal Hospital for Women, their friends and family started a GoFundMe page to help. They raised an impressive $57,675—all of which is now going to the NICU of the Royal Hospital for Women.
The Sadgroves made the decision after learning just how desperately the NICU needed funds for things like chair cushions and blankets, let alone medical equipment.
"Jack's parents, and many of the other parents in the NICU, are adamant that the best way to help is to donate to the Neonatal Intensive Care Unit (NICU) at the Royal Hospital for Women, where Jack and all of his little sparrow friends will stay as they grow bigger and stronger," writes Jack's aunt Tessa, who created the GoFundMe page. She adds the hospital treats about 600 preemies every year. "So far, the village (that's you and me and everyone who has sent good thoughts, prayers or donations) has raised enough money to completely fit out the NICU with state-of-the-art breastfeeding chairs (of which there was previously only one available). Money has been put towards new breathing equipment, and now we are moving on to raising funds to do a refurb of the parents' room."
She explains what different dollar amounts correlate to:
"Donations of $29 can go towards much-needed blankets for the babies."
"Donations of $52 can keep a baby breathing on a ventilator for 30 minutes."
"$249 can help fund equipment to treat the bubs and keep them alive while they grow."
"The incredible strength and resilience Jack and his parents have shown, and that all of the babies in the NICU and their parents live and breathe each and every day, has inspired an entire community—of friends, family, and even strangers—to band together as a village and offer their help," Tessa writes.
Donating will remain open to "support of all of the sparrows still fighting." You can read more about Jack's story and contribute here.