A Surprising Group of Moms Is Validating This Woman's Pregnancy Complaints
Could this be the opposite of mom-shaming?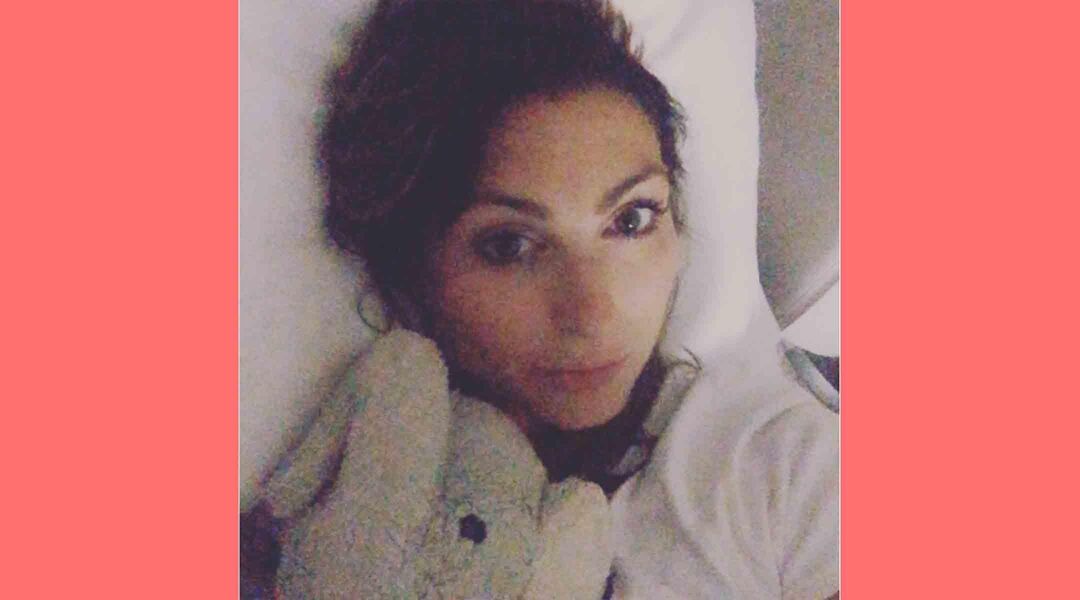 Between backaches, acne and cankles, there's no denying that pregnancy comes with its fair share of unpleasant symptoms. But one expectant mom received a surprising response for sharing her pregnancy struggles on Instagram.
"Feeling sick in bed with Ellie…hate growing babies…literally don't enjoy anything about pregnancy," Luisa Zissman captioned her Instagram photo.
"It goes on forever too, I mean feels like I've got ages," Zissman continues. "Shouldn't moan; I know but it's no fun, thank god I adore giving birth."
Having appeared on reality shows like The Apprentice and Celebrity Big Brother, Zissman is no stranger to criticism. And she faced more criticism after expressing her complaints.
"You're freaking kidding me right? How dare you say you hate making babies," one Instagram user wrote. "Did you ever take a minute to think of those of us, celebs and non celebs, who have tried FOR YEARS to have a baby with no success? You are so selfish and you know what causes babies so stop making them. There are many of us women who dream of having one baby and here you are pregnant with your third."
"Don't get pregnant then or use your millions and get a surrogate. Babies are a blessing," wrote another.
Despite the negative comments that are par for the course for anyone talking about the challenges of motherhood, Zissman actually received an overwhelming amount of support on her post.
"I wanted my son, we tried for months, I was on fertility drugs and had things toned down to the exact hour to try. I did not expect the shit storm that followed," one woman commented. "I did not expect to have hyperemesis gravidarum; I did not expect to lose 37 pounds in 10 weeks; I did not expect to be hospitalized for dehydration and malnutrition. I didn't expect to have multiple ultrasounds because we couldn't see his spine, or to go into labor at 29 weeks and be on bed and pelvic rest; I didn't expect to lose my job. No one expects to nearly die from having a baby, ALL women are allowed to complain because honestly it f—ing sucks being pregnant."
"I feel you sister friend! I'm also in my third pregnancy and am hating it right now," wrote another user. "Can't keep food down for anything. Throwing up so hard I'm breaking capillaries in my face while peeing on myself in the process! I hurt all the time and am extremely uncomfortable. Forget what these people say. We're allowed to feel how we want. If people can't accept that, get off her Instagram!"
Of the more than 350 comments on Zissman's post, most of them were overwhelmingly positive. Every step on the road to parenthood can be challenging, so it's time we acknowledge the hardships and band together. We could all use the extra support.