Premature Birth Rates in the US Increase for the Second Year in a Row
Your zip code could play a significant role in whether you experience a preterm birth.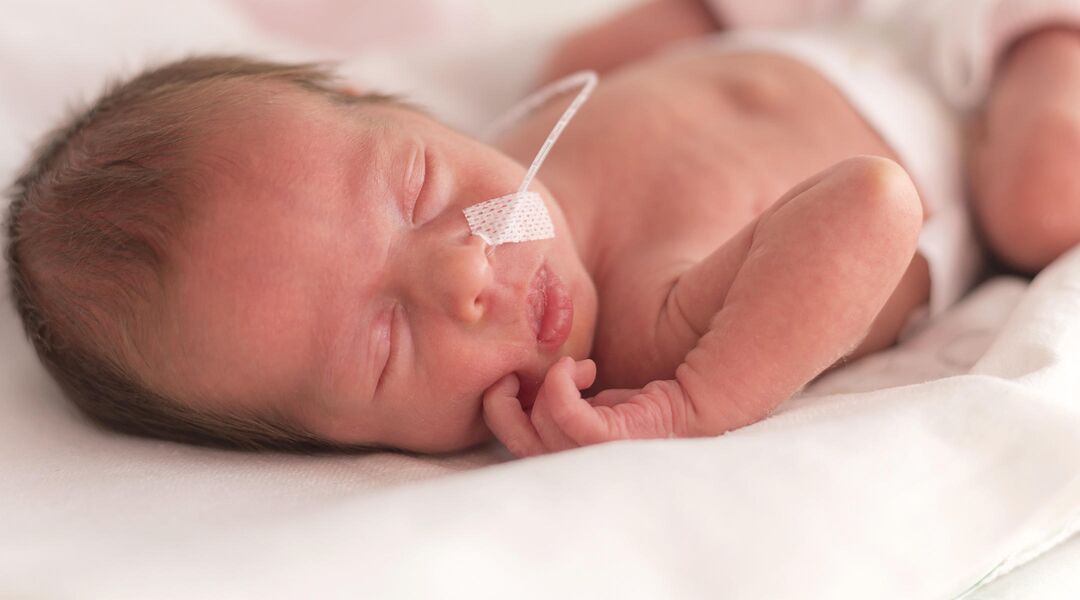 November is Prematurity Awareness Month. Premature birth (birth before 37 weeks of pregnancy) and the complications associated with it are the no. 1 cause of death for babies in the United States, according to the March of Dimes. To raise awareness about this sobering statistic, the organization releases its annual Premature Birth Report Card, assigning letter grades to all 50 states, DC, and Puerto Rico, as well as giving the country an overall score. Spoiler alert: we did not make the honor roll this year.
This year's report found that, after a decade of decline, the country's preterm birth rate has increased for the second year in a row. We are now at 9.8 percent, up two percent from 2015. As was the case last year, we were given a C overall.
The good news is that some states did manage to score above the average. Washington, Oregon, Vermont and New Hampshire were each given As for having a birth rate that was 8.1 percent or less (that's the goal rate that the March of Dimes has set for the US to reach by 2020). And 13 states—Alaska, Arizona, California, Colorado, Idaho, Kansas, Maine, Massachusetts, Minnesota, Montana, New York, North Dakota and South Dakota—received a B. But the largest group—18 states—were given Cs. Additionally, 11 states and DC earned Ds, while Alabama, Louisiana, Mississippi, West Virginia and Puerto Rico were each given Fs.
Of the 100 cities the study looked at, Cleveland, Ohio, had the highest premature birth rate (14.9) and Irvine, California, had the lowest (5.8) (see where yours ranks here). The March of Dimes also examined racial and geographical disparities driven by inequalities in health care, education, jobs and housing which revealed an especially large gap between black women and all other racial and ethnic groups. With a preterm birth rate of 13.3 percent, black women across the country are 49 percent more likely to deliver prematurely than all other women. Asian/Pacific Islanders have the lowest preterm birth rates (8.5), followed by white women (8.9), Hispanic women (9.1) and American Indians/Alaska Natives (10.5 percent).
"The 2017 March of Dimes Report Card demonstrates that moms and babies in this country face a higher risk of preterm birth based on race and zip code," Stacey D. Stewart, president of the March of Dimes, said in a press release. "We see that preterm birth rates worsened in 43 states plus the District of Columbia and Puerto Rico, and among all racial/ethnic groups. This is an unacceptable trend that requires immediate attention."
Of course, all hope is not lost. Although the 388,000 babies born premature in 2016 face a greater likelihood of chronic health conditions, the March of Dimes makes several recommendations for ways we can help families, including expanding research efforts to identify causes and methods of prevention, increased education around prenatal care, more advocacy for policies that prioritize healthy pregnancies and infants, and better care and support for those families who do have preterm babies.
"In addition to discovering new ways to prevent premature birth and improve the care that women receive, it's essential that we improve the broader social context for health," Paul E. Jarris, chief medical officer of the March of Dimes, says in the same press release. "Only then will our nation be able to level the playing field for mothers and babies in every community."