4 Times Moms Improvised While Pumping at Work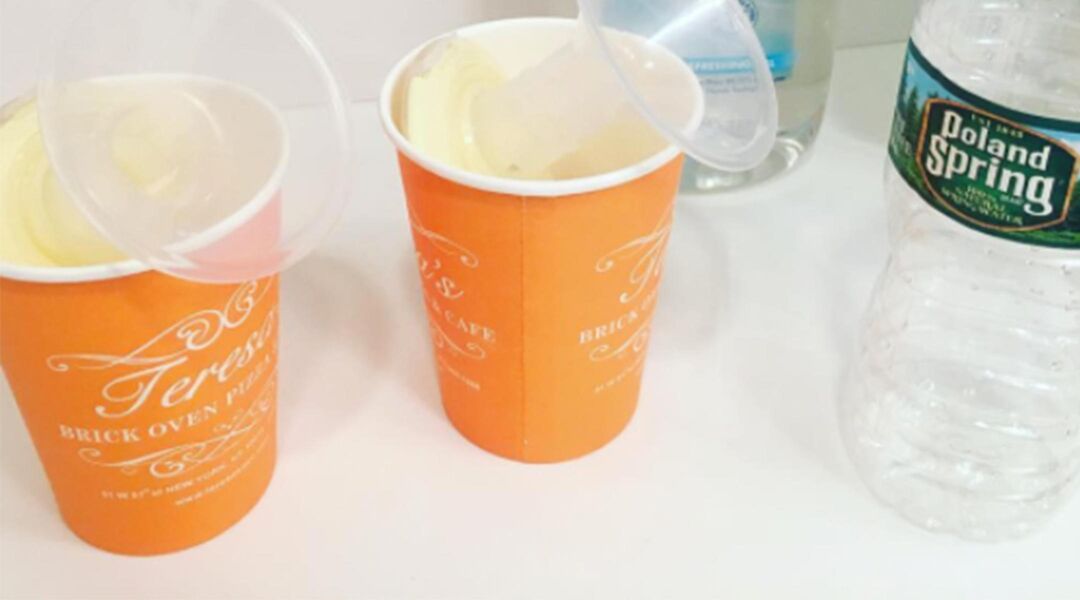 You've heard horror stories. You know it won't be easy. But whether or not you have a high-grade pump or your employer provides the ideal space for pumping on the job, the truth is you'll make it work. Just ask Dylan Dreyer.
As the meteorologist and new mom rounded out her first week back to the TODAY Show after maternity leave, she faced her first pumping-at-work hurdle: She forgot bottles. Luckily, cutting caffeine during breastfeeding means having unused coffee cups at your disposal, and Dreyer used them for pumping.
"When you forget bottles to pump into, you improvise," she captioned an Instagram photo. "Hey…I'm proud of myself for making it to Friday before this happened!"
Unsurprisingly, plenty of moms know a thing or two about improvisation when it comes to pumping at work.
One of our very own users turned to Tropicana when she forgot bottles:
And this Reddit user opted for a more generic version:
As always, Breastfeeding Mama Talk showed us that moms are willing to get scrappy:
While we have a long way to go, more and more employers are working harder to acccommodate pumping at work. Companies like IBM and Twitter, for example, will ship home the breast milk of moms who are traveling for business. But if this doesn't sound like something your company will be doing any time soon, check out our list of the best products to make pumping at work easier.