Rachel Bilson Welcomes a Baby Girl (With a Disney-Inspired Name!)
Associate Editor, The Knot
Published
Feb 2016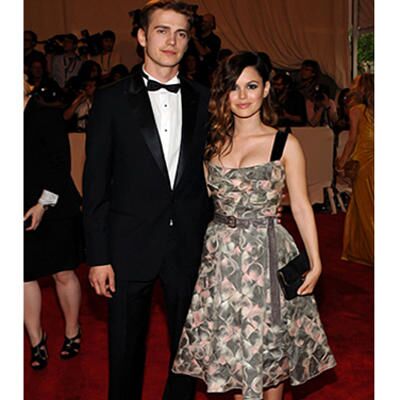 Rachel Bilson and Hayden Christensen are the newest (and most stylish) parents around! Rachel gave birth to a baby girl on October 29 , USA Today confirmed today. We're pretty impressed that the couple kept it a secret for over a week.
The baby's name might sound familiar:  Briar Rose  is what the three fairies call Princess Aurora in Sleeping Beauty. But don't expect to see pictures of this little princess anytime soon; Bilson's rep Marcel Pariseau says the couple is requesting privacy, and supports the No Kids Policy — a celebrity coalition that shields famous kids from paparazzi.
There's no doubt that Briar will be the most well-dressed baby in Hollywood. Her mother is Summer Roberts, after all.
We hope Rachel's birth bead necklace came in handy during labor!
The O.C. and Star Wars stars have been dating since they met on the set of Jumper in 2007 and Rachel's pregnancy was reported in May. Congrats, you two!
[polldaddy poll=8430327]