For the First Time Ever, a US Senator Will Give Birth While in Office
And it's hardly her first 'first.'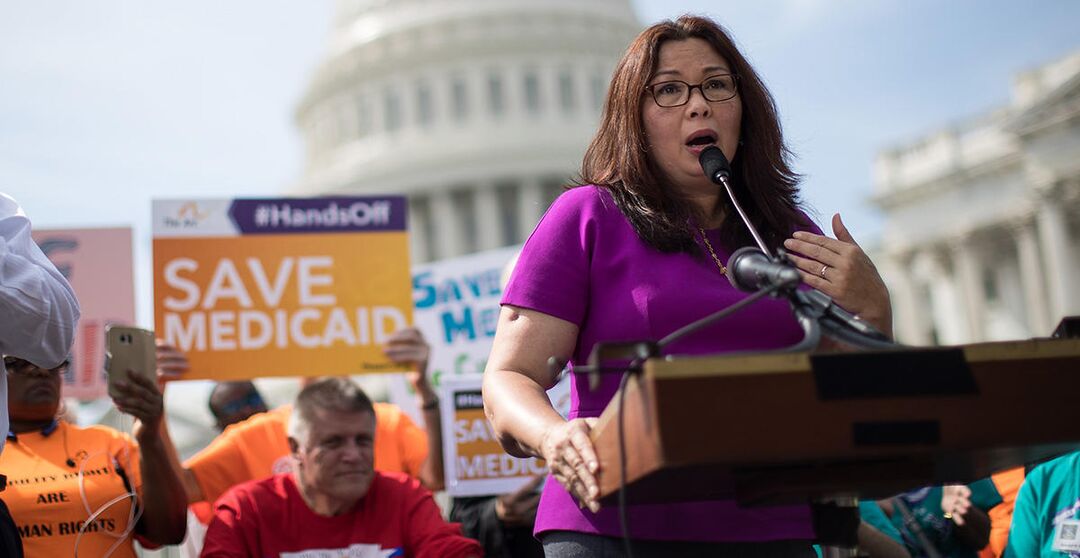 Believe it or not, we have some empowering news for women from our government today. For the very first time, a Senator will have a baby while in office. And Sen. Tammy Duckworth—who's 49, by the way—wants to remind everyone that it will be business as usual as she gets ready to welcome baby no. 2.
"Thank you for the outpouring of congratulations and support, she wrote on Twitter. "I'm hardly alone or unique as a working parent, and my daughter Abigail has only made me more committed to doing my job and standing up for hardworking families everywhere."
The Illinois Democrat won her seat in the Senate last year after serving two terms in the House of Representatives. While she's the first Senator to give birth during her term, she's the tenth congresswoman to do so. (Quick refresher: Congress is made up of 100 Senators and 435 Representatives.)
This is hardly Duckworth's first first. She's the first Asian American Congresswoman in Illinois, and the first disabled woman to win any state election. Duckworth, a veteran of the Army National Guard, lost both her legs in Iraq in 2004. Her service prompted her to support a bill extending the military's parental leave policy.
Duckworth has been open about her experience trying to conceive a second time around. She tells the Sun Times she underwent multiple rounds of IVF and suffered a miscarriage along the way.
Her pregnancy announcement couldn't come at a better time. In fact, she's the second politician in a week to remind us that parenthood and career are not mutually exclusive, and there's nobody better suited for double duty than women.
H/T NPR