Watch Couple's Hilarious Sperm and Egg Pregnancy Announcement
This creative pregnancy announcement will have you cracking up.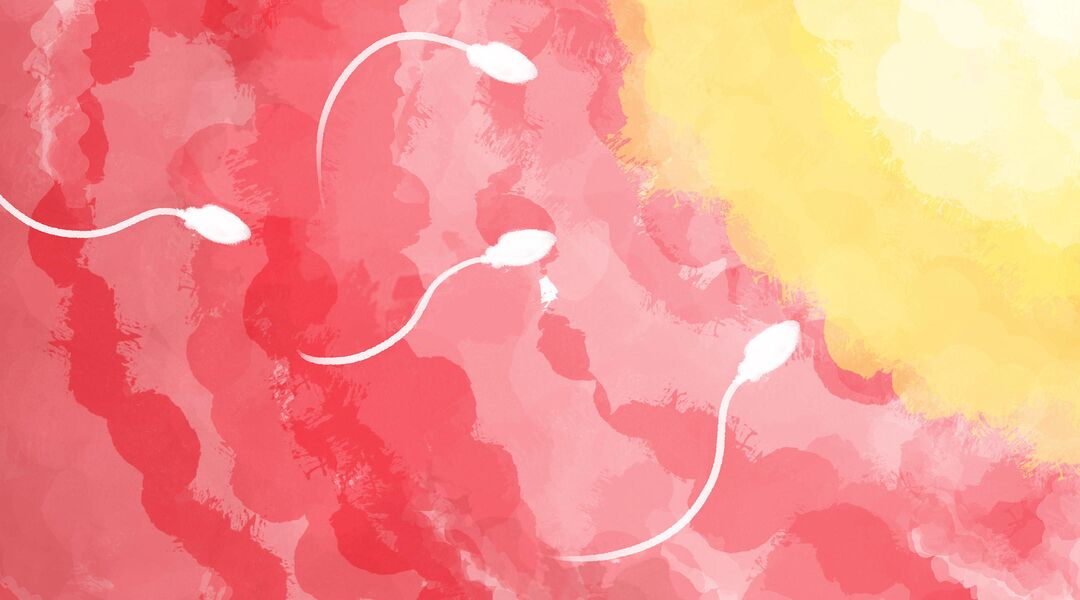 The city of Toronto became fertile ground for one expectant couple.
Jen and Calvin, respectively dressed as an egg and sperm, ran around the city to film their pregnancy announcement. The title? "Jen & Calvin's Sex Tape."
Jen—sorry, the big pink egg—struts around town, nonchalantly going about her day. Meanwhile, several sperm are on a mission to hunt her down. Some bike and some run as they all compete for Jen. It's only when she drops her book—none other than Great Eggs-pectations—that the suavest of sperm picks it up and wins her over.
Watch the video, uploaded to YouTube by Toronto-based web producer David Lengyel, below. Based on that final aerial shot, we're pretty sure it even ends with a drone. We knew that'd be the next big thing in the realm of pregnancy announcements. We just didn't expect the personification of the human reproductive system would be too.
We can't wait to see what this couple does next. Maybe they'll even use this video to explain to their child where babies come from someday.