Mom's Toilet Post Is Proof That Potty Training Never Ends
And it's a pretty touchy subject.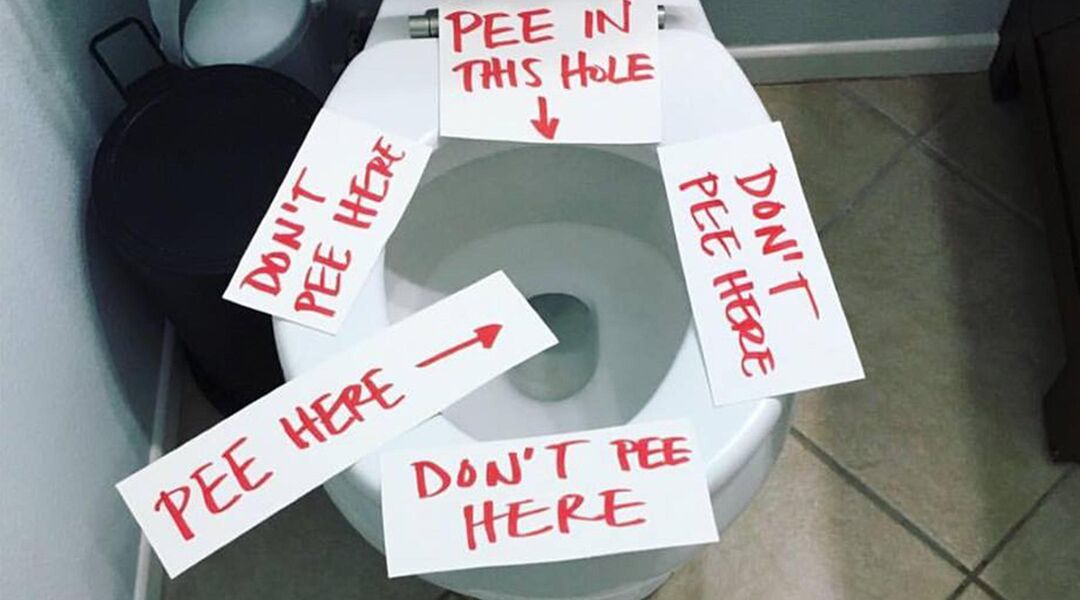 Kristina Kuzmic's oldest might be starting high school, but her hilarious toilet post is proof that for some parents, potty training never really ends.
Kuzmic covered her bathroom's toilet in some bold signs reminding her boys where—and where not—to pee. She even referred to her messages as 'love notes.'
While the 143,000 shares show moms can totally relate, this post has also sparked a great gender divide. The proof is in the (nearly 9,000) comments.
Women
Men
There you have it, folks; potty training has officially been mansplained.
If you're looking for some real advice, check out our potty training basics.