A Whole City Is Offering to Freeze Women's Eggs
It really does take a village.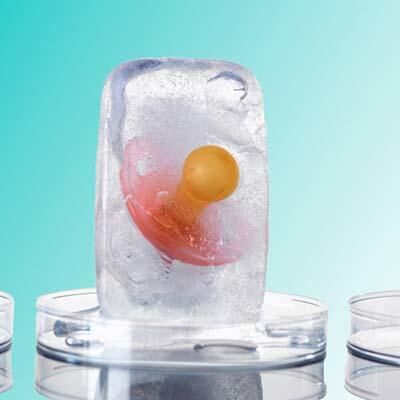 In response to Japan's birth decline crisis, a Tokyo suburb refuses to remain frozen in time.
As an incentive for baby making, the city of Urayasu is helping to cover the costs of egg freezing treatments over the next three years so working women can delay pregnancy. The catch? Participants must be 24 to 35 years old, plus they'll still have to pay 20 percent of the pricey treatment, which could clock in at around $2,000. A dozen women have taken the city up on its deal so far.
Japan experienced a new milestone this year: a shrinking population. Whereas the 2010 census showed a population of 128,057,352, this past February's poll reflected 127,110,000. In 2013, Japanese Prime Minister Shinzo Abe called on gender equality in the workplace as a potential solution to the country's population problem.
While the US birth rate actually increased from 2013 to 2014, some women stateside are opting to freeze their eggs to preserve their fertility. And in an effort to retain female talent, some companies are paying them to do it.
To freeze her eggs, a woman undergoes the same treatment as she would for IVF (in-vitro fertilization). But instead of being fertilized and transferred to a uterus right away, the retrieved eggs are first frozen. Since female fertility gradually starts to decline around age 27 and drops off rapidly after age 35, women in their early 30s are prime candidates.
Although the egg-freezing procedure is not guaranteed to work and can cost upwards of $10,000 in the US, doctors are now better able to predict women's odds thanks to the findings of this 2013 study. Using existing data, researchers were able to estimate success rates based on a woman's age, the number of eggs frozen and the method of egg freezing. Some takeaways: the sharpest decline in success rates was after age 36; though frozen eggs could result in pregnancies as late as age 44, the chances were significantly lowered after age 42.
If you're thinking of freezing your eggs, talk to your doctor about your options. And read these women's egg freezing success stories to learn why they decided to delay their pregnancies.
H/T Washington Post