Overseas Troops Hold Gender Reveal for Late Soldier's Baby
The whole thing was the mom-to-be's idea.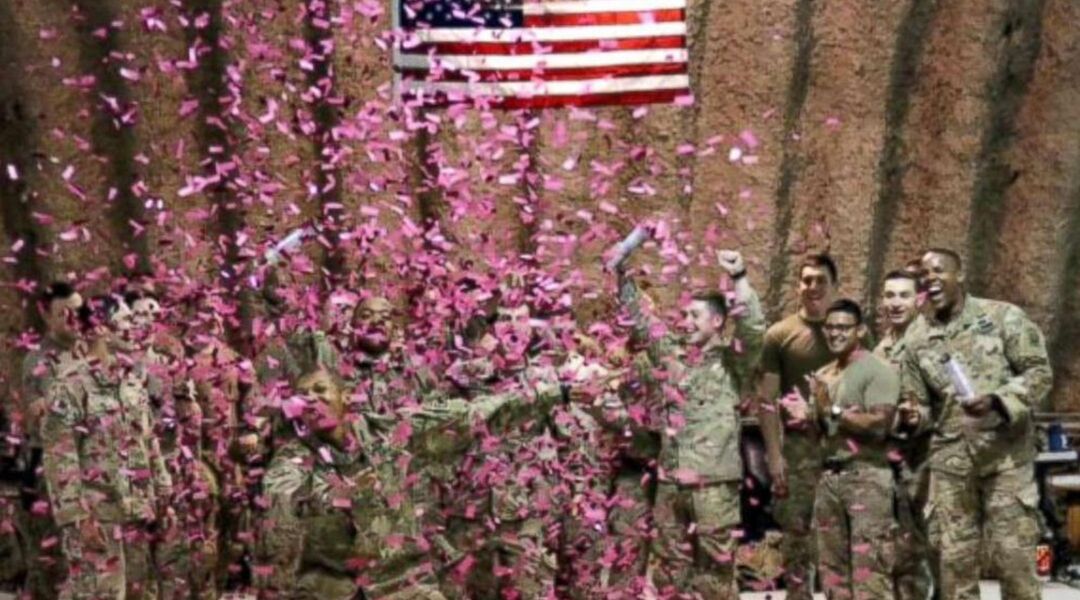 Just one week after learning he was going to be a father, 25-year-old Chris Harris, a Specialist in the United States Army, was killed when his convoy struck an improvised explosive device in Afghanistan. His wife, Britt Harris, is now confronted with the reality of raising a baby on her own. But she knew she didn't have to experience each pregnancy milestone on her own.
In fact, she shared her gender reveal with the soldiers who served alongside Chris—the men he referred to as his brothers.
"I'm dealing with a lot and grieving but I got to take off work and go to counseling, but they didn't get to," she tells ABC News. "I didn't want them to be forgotten over there."
Harris came up with an idea to keep the soldiers close to their family.
"I asked if they'd like to be the first to know the gender and they were really excited," she says. "I told them I would ship confetti poppers or something and they could be the first to know and feel included."
A video of the upbeat reveal was uploaded to YouTube.
"So, my boy Harris, you know we're going to do it for him," the soldier holding the popper says. "We're going to see what kind of baby he's going to have. I don't know if it's a boy or a girl, a zebra or a unicorn, but we're going to find out."
With an explosion of pink, they learned Britt is expecting a girl.