Twin Toddlers Rock Coordinated Costumes All Month Long
Because sometimes two costumes are better than one.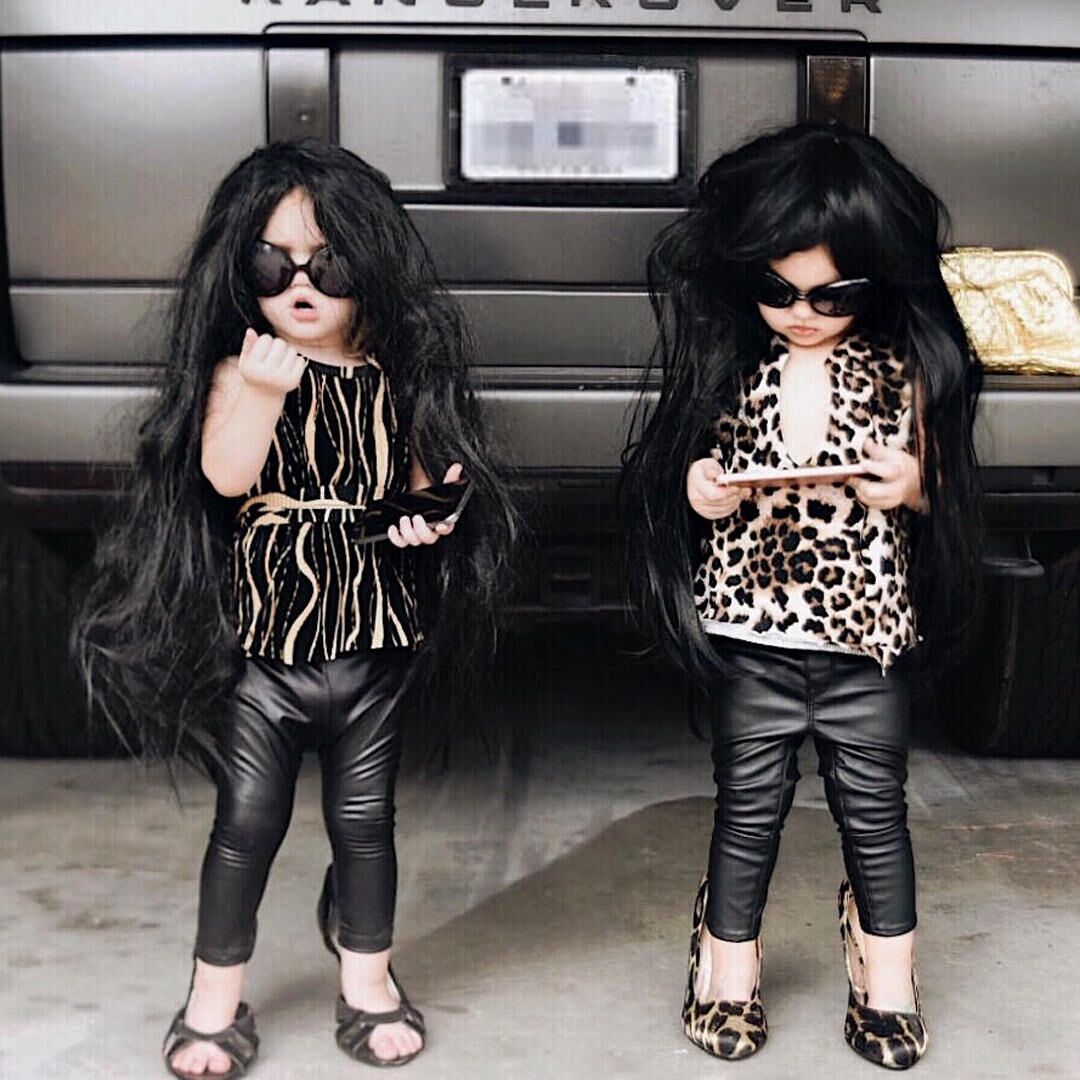 With twins comes double the trouble—or in Katie Stauffer's case, double the fun. The Arizona mom of twins Emma and Mila, almost 2, is raising the bar for downright-adorable kid costumes this Halloween, dressing her girls in clever coordinated outfits all month long.
In anticipation of October 31st, Stauffer started posting Instagram photos of Emma and Mila dressed up in pop-inspired costumes, from celebrities like Kim and Kourtney Kardashian to her personal favorite, Hillary Clinton and Donald Trump. Stauffer even transformed the twins up into inmates from Orange is the New Black—"The real OG's of AZ," she writes in the caption.
"I like to pick current events or things that are popular at the time," she tells The Bump. "Kid costumes are fun, but I like picking things that you wouldn't normally see babies dressed as, like adults or movie stars."
The spooky holiday holds a special meaning for Stauffer and her twins. "I started doing it last year because they were born on Halloween," she says. "They're actually quite cooperative. Thanks to the movie Tangled, they love to wear wigs."
As for future Halloweens? "I hope to do it as long as they will let me," Stauffer says—and is even planning to keep up the tradition every month, all year long. For now, stay tuned for another costume reveal from the twins next week. "If I can pull it off, it's going to be so good!" she says.
Hillary Clinton and Donald Trump
Zootopia
Stranger Things
Still craving more Halloween inspiration? Check out how another mom took advantage of naptime to test out some seriously cute baby costumes.