Whitney Port Opens Up About Postbaby Body Insecurities
"I love my baby but I wish my body didn't have to change."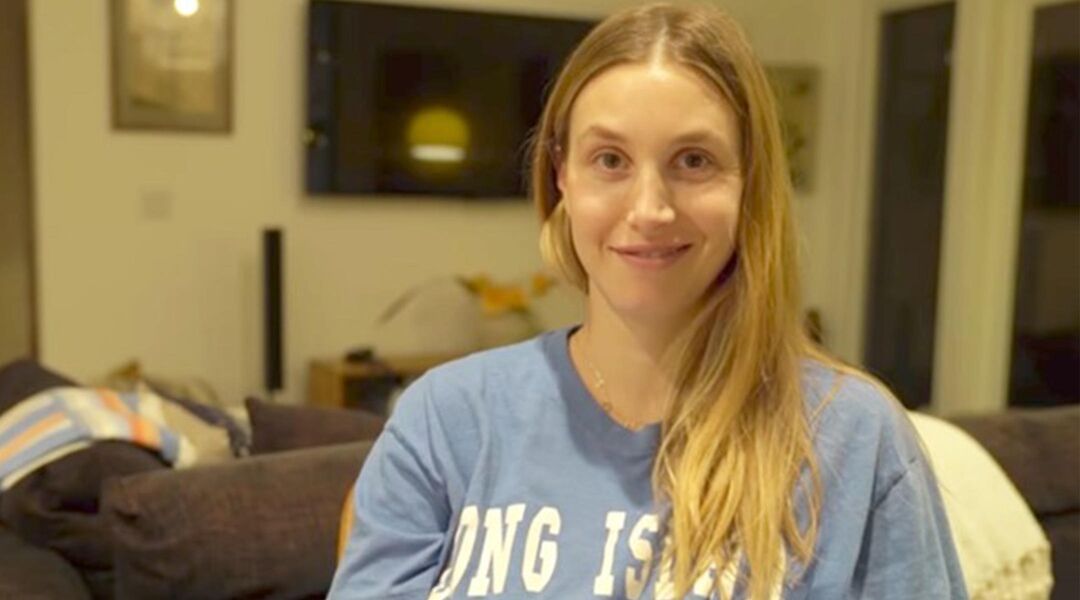 "I love my baby but I wish my body didn't have to change," Whitney Port begins in her latest video, echoing the thoughts of literally every mom ever.
Port, who's chronicled her pregnancy and postpartum journey in a series of videos (this is no. 26), has been candid about everything from her struggles with breastfeeding to her first day home with her baby boy, Sonny. In a video dedicated to her postbaby body, Port explains the scariest part was relinquishing control.
"I was fearful of how my body was going to change and that I wasn't going to have control over it," she says. "Working out was one of those things that I could have control over."
While she hoped she'd be, in her words, one of those women who only gains the weight of the baby, Port explains she ended up gaining about 40 pounds.
"My first trimester, because I was so sick, I was just eating carbs all the time," she says. "Even if I wanted to eat healthy and not gain weight, I couldn't, because I was just trying to keep the nausea from being so terrible…it did not make me feel good about myself. Putting together outfits for work or events or just everyday stuff was a stressful thing for me because I just hated how I looked."
Port worried her husband also hated how she looked.
"I was concerned about what [pushing out a baby] was going to do to our sex life," she says, talking to her husband, who filmed the video. "If it would feel the same—if you would feel the same way about me. I put myself in your position. 'I wonder if Timmy gained 40 pounds and had a huge basketball sticking out of his stomach if I would still be attracted to him.' And I was like, 'I don't know!'
Because of all these fears, Port expected herself to be back at the gym by six weeks postpartum. And that hasn't really happened.
"I'm going to start getting out there—I've said that each week for the last three weeks and I haven't really done it," she says. "I've done maybe one class a week…Why have I not done it? I don't know whether it's laziness or fear or starting from scratch again and it just being so hard. I think it's both."
In an Instagram teaser for the video, Port says she knows she's being superficial. But your body is so closely tied to your identity. What happens when you don't recognize it anymore?
That's when you call for backup.
"Maybe if we do it together it will be easier," she says to her husband, dropping a polite hint.
Support from other moms helps too. So Port has some questions for us. When does linea nigra go away? (Likely between nine and 12 months postpartum.) Do your nipples go back to normal? ( Everyone is concerned about this. The answer, for the most part, is yes.)
Watch Port's full video below. You'll definitely find something to relate to.