Your Toddler
So that little baby of yours is now officially a full-blown toddler, huh? Congrats, mama! From handling tantrums to getting your tot to eat more veggies (trust us, there are ways), we'll help make that transition from baby to "big kid" as smooth as possible.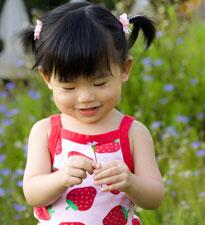 More on Your Toddler

Baby is having a birthday! Need birthday cake inspiration to DIY or to take to your baker? Here are 50 of our favorite designs.

When does sharing your proud-mama moments become TMI?