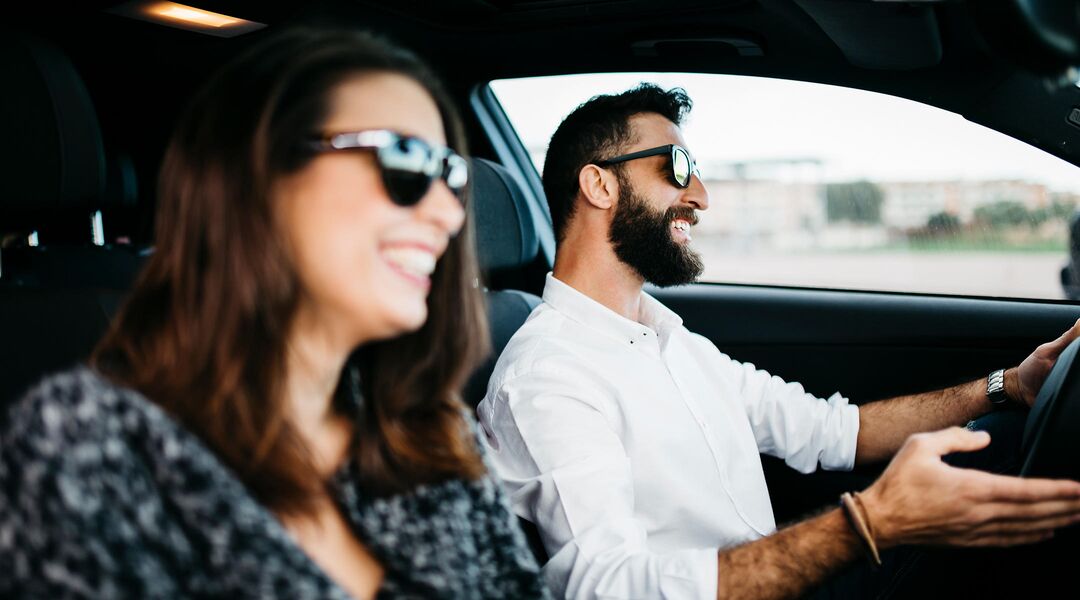 Dana Holmes
5 Secrets to Finding (and Buying) the Perfect Family Car
Everything you need to know to put you in the driver's seat—with a great deal.
It's no secret that having a baby takes a lot of adjusting on your part. From setting up a nursery to securing day care, the milestone requires you to rethink how you live. And for many parents, that includes reevaluating their car situation too. Even if you're a seasoned auto buyer, finding the right one to accommodate your growing family is still a process—especially on less sleep. Follow these stress-reducing shopping steps, and you'll be on the fast track to bringing home your next new family addition.
You already knew this, but it bears repeating: The manufacturer's suggested retail price (MSRP) of a car is rarely what you'll end up paying. Before you start your search, it's essential to calculate how much you can realistically afford to put down now, while budgeting for monthly payments later. Factor in yearly insurance and maintenance costs (which can range well into the thousands), and build in a buffer for additional expenses, like taxes and delivery fees (typically $100-$400). Don't forget any add-ons you might want, like all-weather floor mats, tinted windows or an anti-theft system, for instance. You don't want to end up with a higher payment than expected, or face walking away from the deal altogether.
Do you want lower payments with less (or zero) money down and a new car every few years? Or would you rather buy a car you can forever call your own, cover in honor-roll bumper stickers and eventually bequeath to your teen? Buying versus leasing is a big decision with widely different financial ramifications. The former generally requires a much larger down payment if you want the same monthly payment as you'd get with a lease, but you're also creating equity in the vehicle, which you pocket should you eventually decide to sell it. With a lease, you're only paying for the value that will depreciate over the time you're committed to driving the car. Another benefit of leasing, aside from lower out-of-pocket expenses right out of the gate, is being able to adapt to your family's ever-changing needs more easily (there's a reason parents with older kids always say, "They grow up so fast!"). If you opt for a lease, you can reevaluate every few years what features are essential for your family and snatch them up in your new ride.
Whichever you decide, there are tricks and tips out there to help you find the best deal. If you're looking to purchase, shop for cars at the end of the year, when current models are on their way out and space is needed for new inventory. Many dealers offer rebates and holiday specials too. For a lease, your best bet is to get it as close to the model's release date as possible to reduce the amount of depreciation should you decide to re-lease it, trade it in, or buy it outright.
There are plenty of options that'll help your family hit the road safely and stylishly—minivan or not. Whether you're looking for innovations in safety, ways to keep your car clean and clutter free or an auto-opening trunk, there are features that can make life with kids a whole lot easier. Before you make the dealership rounds, save time and use Autotrader to shop for cars in your price range with the family-friendly features you can't live without. You'll be able to narrow down your choices and compare them side-by-side—all while in your PJs and without the pressure of a pushy salesperson.
Just because you have to ditch your marginally reliable (but oh-so-cool) older car for a bigger, newer, safer ride, doesn't mean you have to sacrifice your sense of style. Like it or not, your car says a lot about who you are, so make sure yours communicates your true nature. Whether you're in the market for an earth-saving Prius, a patriotic Ford, an ultra-practical Toyota, a luxurious Audi or a hip VW, shop for a style that reflects your personality, so that you'll truly enjoy getting behind the wheel (even if there is a screaming baby in the backseat).
Debating which new ride to get is a big decision, so don't feel like you need to make it in one sitting. Use Autotrader's "Save Car" tool to bookmark your favorites, and sign up to receive alerts when your dream ride is available nearby in your price range. When you go in to the dealer knowing the price is (already) right, it makes closing the deal a lot less stressful—so you can save the hard-core negotiating for when your kid hits the terrible twos.
The Bump and Autotrader present 'Life in Transit,' a sponsored series featuring tips and advice to help you find your next family car. Ready to shop all the cars? Visit Autotrader to explore the possibilities.
Photo: Getty Images