Q&A: Easy Hair Styles for New Moms?
Now that I'm taking care of baby, there's absolutely NO time for my hair. Any suggestions to make this mess look a little more decent?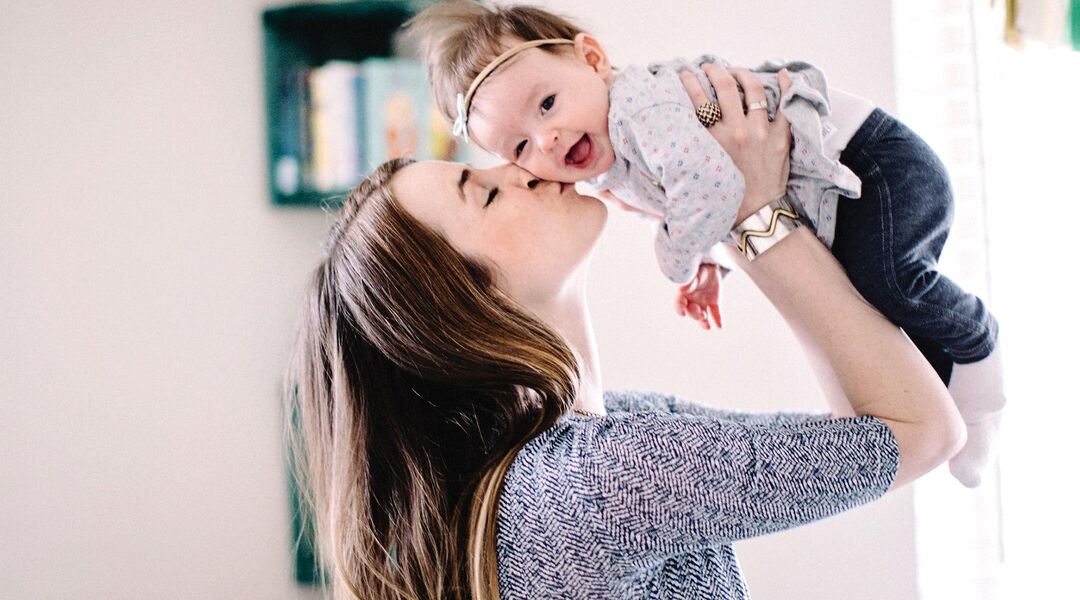 With a newborn baby on your hands, it's no surprise that your 'do is suffering. Check out these quick, easy ways to get your hair under control.
Straight quick fix: For a sleek, chic (and fast!) ponytail that doesn't look like you just left the gym, blow your locks dry and then use a straightening iron on only the top layer of your 'do. Secure with a hair band at the nape of your neck, wrapping a piece of hair around the base of the ponytail to cover the band. Finish with a silicone-based gloss cream.
Curly quick fix: For a natural look, just spray on a frizz-taming product, scrunch and go. For a more polished appearance, give mostly-dry hair three to five minutes of blow dryer heat, then spritz on a light hairspray and wrap big chunks of your mane around a few large Velcro rollers. You can leave the rollers in for 20 to 30 minutes while you make up the bed, breastfeed or catch up on the laundry — then pull them out to reveal a head full of easy, elegant waves.
If your hair's mid-length…
Straight quick fix: The biggest challenge of a bob is the one-side-matted-to-your-head morning hair. Tame things down with a few simple squirts of water an a thin coat of gel. If your locks are thin, use a bit of volumizing spray and a large round brush when blowing dry.
Curly quick fix: A cut with light layers will help liven up your waves so that they form a loose, modern frame for your face (and don't poof into a frumpy triangle). After showering, work a dab of mousse into the upper layers and blow dry with a diffuser, shaping a few curls with your fingers to add definition. Finish with a drop of shine serum.
Straight quick fix: If your hair's stick straight, go for a short cut that leaves longer layers on top. Smooth on a touch of shine serum and use a blow dryer to tousle your locks to one side for an easygoing appearance. For a more formal look, shape with a comb and use a straightening iron on to give a sleek finish.
Curly quick fix: The volume of wavy or curly hair works great for a messy pixie. (Just beware that infrequent cuts can lead to an unwanted afro.) Use a little mousse or a touch of pomade to shape up your super short locks, and you're good to go.
Check out these looks on your favorite celeb mamas here.
Your Child's Age
Select your child's age in months to begin tracking their development.