How to Soothe Baby After a Vaccination: Use the Five S's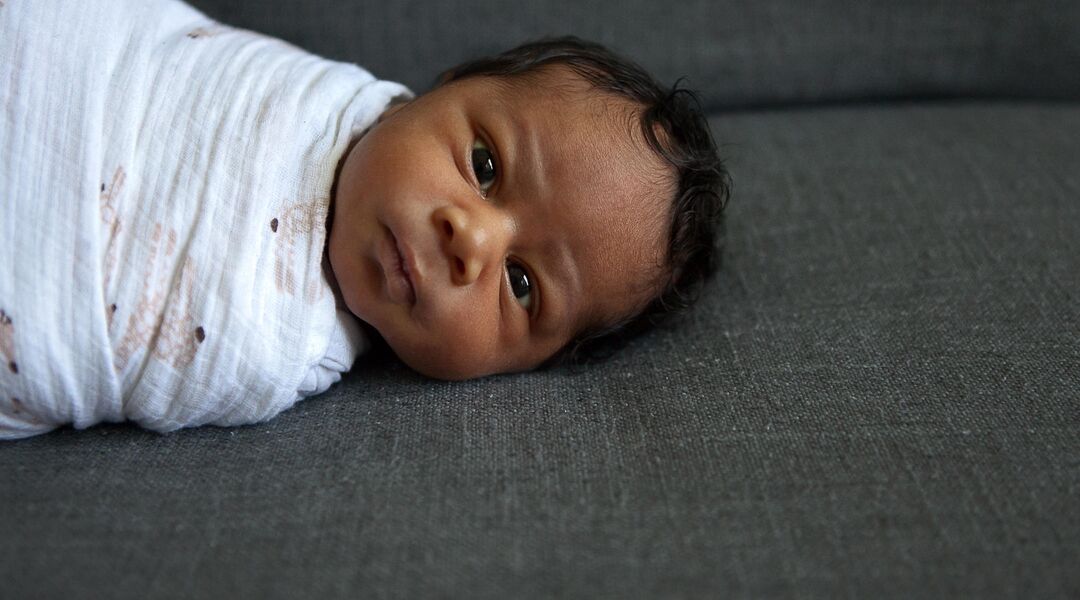 Most of us have been there: The wailing doctor's office scene. You're mortified that baby's crying and you're also heartbroken. Here's your poor little, sensitive baby and you just gave someone permission to stick her with a bunch of painful needles. How do you make her feel better asap? According to a new study published in Pediatrics, use the five S's: swaddling, side/stomach position, shushing, swinging, and sucking.
If you're not familiar with the five S's, we talk a lot about them here at The Bump. They're five soothing methods, discussed by Dr. Harvey Karp, author of The Happiest Baby On the Block, a hugely popular parenting book. (Coincidentally, I recently interviewed Dr. Karp for an article " How to Raise a Happy Baby" and he talked about the S's then too.) Swaddling involves wrapping up baby snugly in a receiving blanket the way they do at the hospital. Side/stomach position involves lying baby on his side or stomach (just don't do this when he's sleeping or unsupervised — babies should sleep on their backs to prevent SIDS). Shushing involves playing white noise or making some other shhhhh sound. Swinging makes use of that baby swing you got at your shower or your good, old fashioned arms. And sucking means offering baby's pacifier or (even better) your breast.
In the study, researchers tracked 2- and 4- month-old babies at their well-visits. The babies were given one of four types of soothing after their shots: 2 mL of water (the placebo), 2 mL of sugar water (often used to help infants manage pain), the five S's or the five S's and sugar water. They evaluated the infants' pain and crying post-vaccine and found that the babies who had the five S's had lower pain scores and less crying over time than the sugar water babies did — however, the sugar did offer some relief over plain old water. The babies who had the five S's and sugar water had similar levels to the ones who just had the five S's.
Please note: The Bump and the materials and information it contains are not intended to, and do not constitute, medical or other health advice or diagnosis and should not be used as such. You should always consult with a qualified physician or health professional about your specific circumstances.
Was this article helpful?
Your Child's Age
Select your child's age in months to begin tracking their development.