The New Mom's Guide to Nursing in Public (and Liking It!)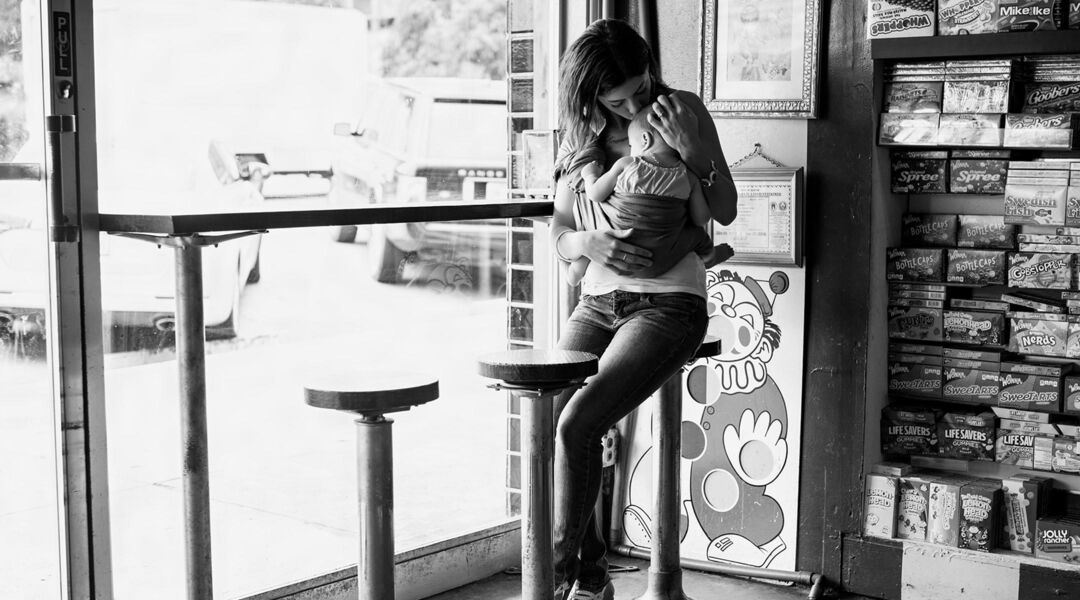 As a new mom breastfeeding twins, the first few months were rough for me. I definitely felt like a prisoner in my own body (and home) at times. Getting out of the house was hard enough, and I also felt pressure to get back home before the next feeding to avoid a scene. I have to say, my life change dramatically when I became comfortable nursing in public.
Here are some tips to help you nurse with ease on the go:
1. Nursing in public really is all about you and your baby.
You are attending to his needs and you shouldn't feel ashamed or embarrassed for doing so. Your attitude will color the experience, so try to keep it light. Relax and enjoy this time out in the world with your baby.
2. Do some recon ahead of time.
Ask friends for recommendations or look around online for family friendly establishments like restaurants or play areas (but beware — there's a fair share of bad advice out there!). Some places even have "family rooms" or similar, where you can nurse your baby privately, but some are nothing more than glorified bathrooms. Don't feel like you have to use them, especially if they stink of dirty diapers!
It might sound odd, but part of my confidence to nurse in public comes the right wardrobe — one that will get the job done without a lot of fuss! Personally, I find the commercially made nursing covers to be a big distraction and actually call attention to the fact that I am breastfeeding. For me, a drapey tee is enough to let baby nurse and still provide coverage. My favorite outfit for easy access is a nursing tank layered under a lightweight jersey t-shirt with a cardigan on top.
Once you have your attitude, outfit and location sorted out, all you have left is to get ready, get set and latch! All it takes is some practice and you will be able to nurse discreetly and confidently no matter where you are.
How did you get comfortable nursing in public?
Please note: The Bump and the materials and information it contains are not intended to, and do not constitute, medical or other health advice or diagnosis and should not be used as such. You should always consult with a qualified physician or health professional about your specific circumstances.
Was this article helpful?
Your Child's Age
Select your child's age in months to begin tracking their development.