Confessions of a Two-Time Mom: What I Won't Be Doing This Time Around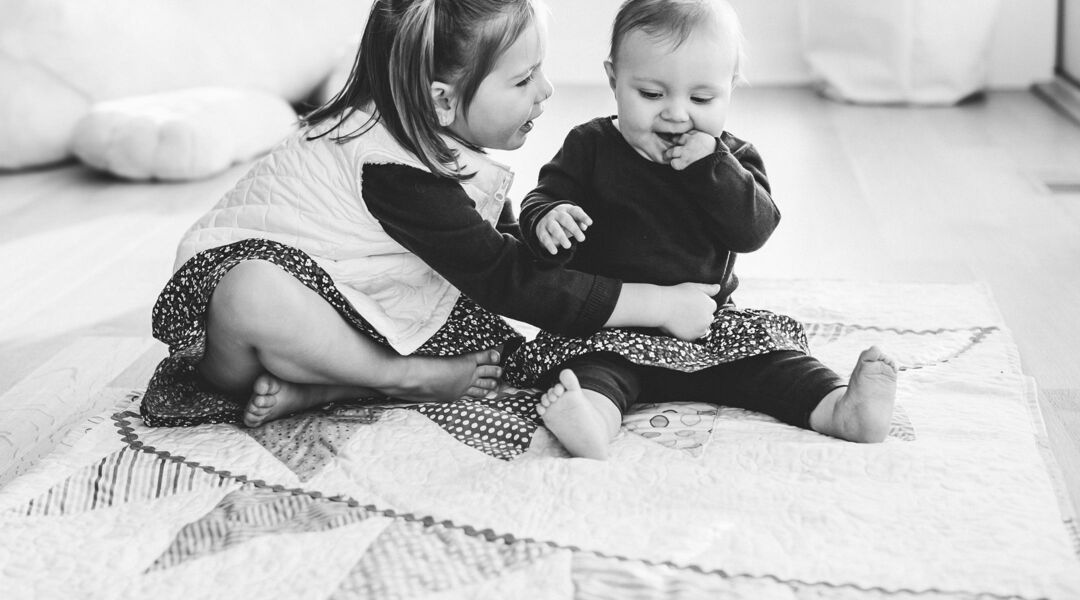 After having my second beautiful baby in December of last year, I've had a few months to adjust to life as a mother of two, and I'm finding things to be very different than my first go at this.
I wholeheartedly believe that — for me -- it has been much easier to transition from one child to two than it was to go from no children to one. My comfort level is better, my understanding of what my daughter needs is better, and my knowledge of what I need is better. I've had the realization recently that I'm not doing a few things I did last time around, and it's making all our lives a little less chaotic!
The biggest change is that this time I'm not sitting up watching my daughter's sweet face while she sleeps, like I did so often with my son. When he was so little, I was constantly checking on him. Is he breathing? Did I put too many clothes on him? Is he warm enough? Is the sleep sack on correctly? It was constant and it took me a long time to relax when he went to sleep. This time around? My head hits the pillow as soon as my daughter's eyes flutter closed. I'm a whole lot more rested and it helps me tackle everything else with a bit more patience.
And — while we're talking about sleep — I also haven't been intervening at every noise. When my son was a newborn, I'd often pick him up to change, feed, or comfort him at the very first bleat. Most of the time I'd been waking him before he was ready, leading to a very cranky baby and a very confused mama. Now? I give my daughter a little time to see if she's actually waking up or just making noises in her sleep. She sleeps much better than he did at this point and I know some of that has to do with the fact that I'm not constantly waking her before she's ready to be awake.
One final thing I haven't been doing is obsessing over her developmental milestones. With my son, I tracked and monitored and watched every little milestone he had, worrying constantly if he'd make his milestones on time. With my daughter? I know she'll get to each one on her own time. Me playing or interacting with her to help her obtain a goal isn't going to make it happen any faster in most cases. I can just relax, play, and she'll get there on her own time.
What are some things you haven't done (or don't plan to do) with your next child?
Please note: The Bump and the materials and information it contains are not intended to, and do not constitute, medical or other health advice or diagnosis and should not be used as such. You should always consult with a qualified physician or health professional about your specific circumstances.
Your Child's Age
Select your child's age in months to begin tracking their development.