Thinking About Adoption? Here's What You Should Know
We asked an adoption attorney to break down the process, so you'll know exactly what to expect when expanding your family.
Updated
Jul 2017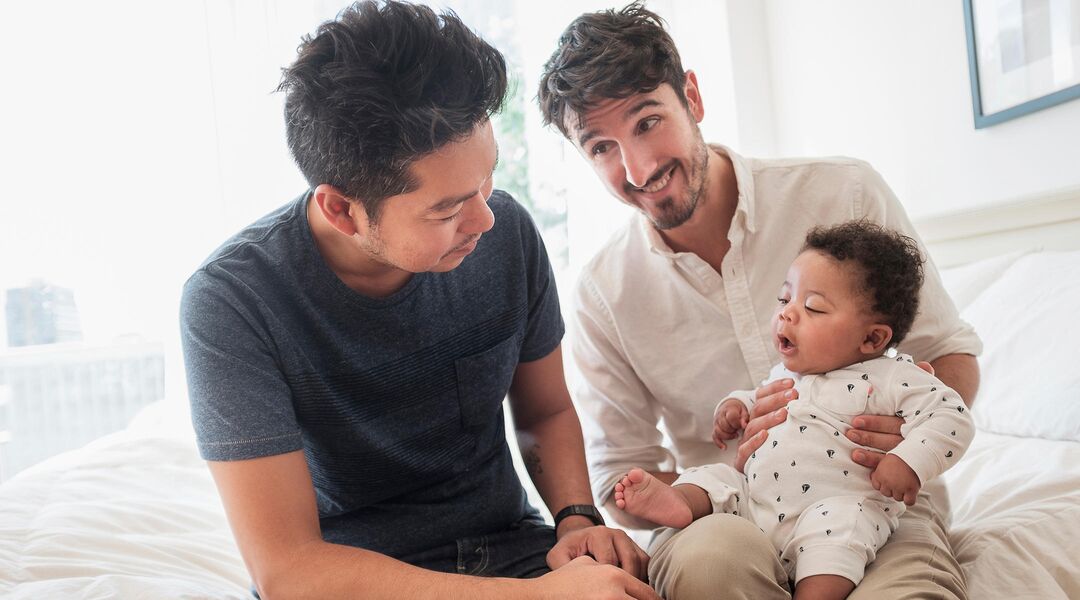 Adopting a child is immensely rewarding, but the adoption process itself? Not so much. Growing your family is already a major life adjustment; add on potentially long waiting periods, costly fees and complex legal concepts, and no one would blame you for feeling overwhelmed. One way to lower anxiety levels: Buy a legal insurance plan with adoption assistance. ARAG®, for example, has a network of attorneys you can tap to help you navigate the system and put you on the path to parenthood. We asked one of them, Houston-based attorney Nikita Lamar, to shed light on what prospective parents should know.
There are three routes you can take for a domestic adoption: You can work with an agency, hire an attorney, or go through the foster care system. "In private adoptions, whether through an agency or an attorney, the birth parents are choosing to relinquish the rights to their child," Lamar says. "For an adoption through Child Protective Services (CPS), on the other hand, the state is moving to terminate those rights, usually due to abuse, neglect or abandonment by the birth parent."
To determine the best course of action for your family, familiarize yourself with the ins and outs of each adoption method. In all three scenarios, you'll need to attend pre-adoption counseling, and a representative will visit your home to make sure it's safe and kid-friendly. A private adoption will also require you to write a profile of your family, with details on your lifestyle, hobbies and parenting philosophies.
Working with an agency is the most traditional adoption method, and the one with the most clearly defined process. What makes it different is how you find birth mothers, or rather, how they find you; after submitting your profile, an agency will show it to birth mothers, who make the decision whether or not to move forward with your application. If you work solely with an attorney, you're expected to locate a birth mother yourself, with assistance from your legal representative. "Some prospective parents buy ads in newspapers or websites," says Lamar, who also suggests reaching out to your church community and professional network for leads. The average wait time for a private adoption is two years, and fees can run into the tens of thousands—even more if you've hired a lawyer.
Adopting a child through the foster care system is a much more affordable option, costing as much as $2,500 and as little as zero. The downside here is that more than half of the kids eventually return to their birth family, even if you show interest in adopting them. Also, you'll potentially be paired with a foster kid for weeks or even months before they become available to adopt. One more note: Only six percent of foster children are under the age of one, so if you have your heart set on a newborn, this might not be the option for you.
"Unfortunately, consent to the adoption isn't binding until the child is actually born or the final adoption papers are signed," Lamar says of agency and lawyer-facilitated adoptions. "In some states there's a grace period of between 10 and 30 days where the mother has the option to change her mind. It can be heartbreaking, which is why you need to think about these delicate situations when you're deciding which adoption route you want to take." Known as a "disruption," getting a baby only to have to give him up a short time later isn't only emotionally devastating, it can be a financial setback too. If you've pursued adoption through a lawyer and paid for the birth mom's prenatal care, you most likely won't be able to recoup those costly doctor bills.
Thinking of adopting internationally? "Unlike domestic adoptions, international ones are very complex," Lamar says. "They're governed by the Hague Convention, which is an international agreement to ensure that these adoptions are conducted in the best interest of the children and to make sure the children aren't being abducted or illegally trafficked." (Note: You can still adopt from countries that aren't part of the Hague Convention, which carries a less stringent set of requirements). For more detailed info, the U.S. State Department has a comprehensive hub devoted to adopting internationally.
Under ARAG's legal plan, members may be covered for the cost of attorney fees related to both a contested adoption (when one of the birth parents, usually the father, objects) and an uncontested one. Plus, Lamar says, "even after the adoption, if there are any other family legal services needed (like creating a will or a trust), then legal insurance can also help with that."
The Bump and ARAG present Adulting 101, a sponsored series full of practical advice for tricky parenting topics, from writing a will to choosing a guardian. Visit ARAGlegal.com/thebump to download a free organizer to keep track of all the legal and financial documents parents need.