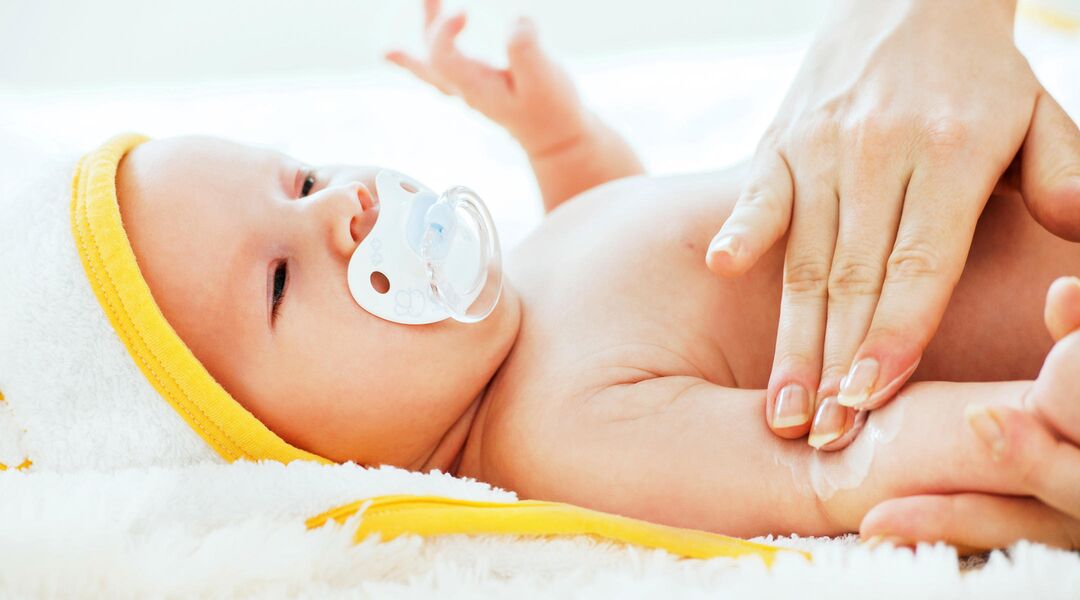 Kate Traverson
What's Your Baby's Skin Type?
Take this quiz to find the right products to suit your little one's needs.
Between splashing around at bath time and enjoying late night cuddles, you've become well acquainted with baby's soft, sweet-smelling skin. But while all newborns share that indescribable (and totally addictive) scent, not all babies have the same skin type. Since their delicate skin is still developing, it's important to choose products based on their individual needs. That's why the Baby-Child line from Mustela is designed with four different skin types in mind and includes special natural ingredients that benefit each one. Answer these questions to determine baby's skin type and learn more about which products will make the perfect match.
The Bump and Mustela present Healthy Skin Solutions, a sponsored series full of tips and products to suit every skin type. Visit Mustela to learn more about the latest skin care innovations for mom and baby.