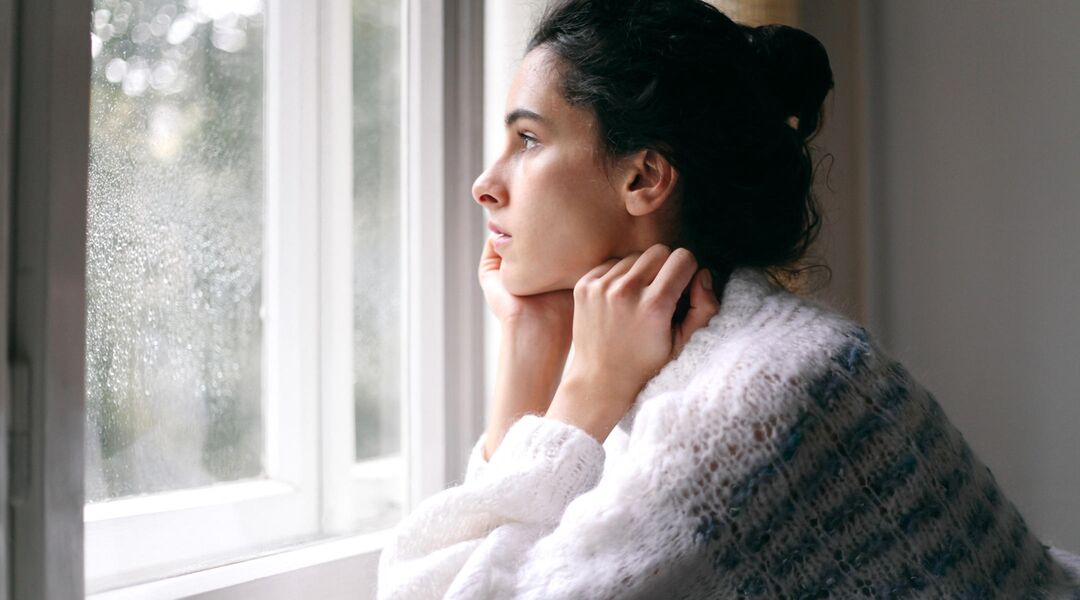 Kristina Cappetta
The Truth About Postpartum Depression
As more and more women begin talking about their postpartum depression, it's important to know what it is, what symptoms to look out for and how to treat it.
Postpartum depression used to be a taboo topic. No one talked about it and no one dared to admit they were going through it. Fast-forward to 2017—postpartum depression is now a hot topic. Celebrities like Chrissy Teigen and Brooke Shields have opened up about their struggles, which has helped women realize that postpartum depression is not something to be ashamed of. But what's the difference between postpartum depression and a typical case of the baby blues? There's a lot of misinformation out there. That's why it's so important to first nail down what postpartum depression is and what it isn't.
First things first, postpartum depression is the depression a mother suffers after the birth of her child. Postpartum depression can also be experienced after a miscarriage.
Postpartum Depression vs. Baby Blues
While you may have heard women say they have the baby blues, that doesn't mean they have postpartum depression. Here's the deal: The baby blues can last a few days to a few weeks after delivery. Your hormones are going up and down like an elevator, so you may be more emotional, unable to focus or may even have trouble getting to sleep no matter how fatigued you feel. Sounds hard to believe, but it's true. Postpartum depression usually lasts far longer, can require seeing a doctor and possibly even taking medication.
If you have postpartum depression, you may ask yourself "why me?" There are no easy answers. "Women need to be able to talk about postpartum depression like they do all other pregnancy complications," says Samantha Meltzer-Brody, MD, and Director of the Perinatal Psychiatry Program at UNC Center for Women's Mood Disorders. "Whereas a woman is very comfortable saying that she failed her glucose test and has gestational diabetes, people are reluctant to admit PPD because it looks like a character flaw or like they are failing as mothers," says Meltzer-Brody. The big point here is that postpartum depression is nothing to be embarrassed about. In fact, if you start talking about it, you'll soon realize the large number of women who have it or have experienced it, and you'll also start to uncover what causes postpartum depression.
Hormone Changes. After you give birth, your estrogen and progesterone levels plunge. This can leave you feeling depressed and sluggish.
Thyroid Changes. Some women experience a dip in thyroid hormones. This can easily make you feel depressed and tired.
Being Overwhelmed & Sleep Deprived. Taking care of a newborn can be exhausting. Adding sleep deprivation into the mix can also lead to postpartum depression.
Postpartum depression typically starts two to three weeks after giving birth. But it can come on anytime during the first few days, weeks or even months after delivery.
With proper diagnosis and treatment, postpartum depression can last anywhere from 8 to 12 weeks. "Early detection and treatment will have a patient feeling better and that will lead to excellent outcomes for the patient, the baby and the whole family," says Meltzer-Brody.
Some women may think they're just having an "emotional" day, but they could actually be experiencing the beginning of postpartum depression. You don't need to experience all of these tell-tale postpartum depression symptoms—even just one or two can be signs to call your doctor.
You Feel Empty. Despite just adding a newborn baby to your life, you feel empty and alone.
You Feel Overwhelmed. While all moms feel like they don't know what they're doing from time to time, you may feel completely overwhelmed, as though you will never be a good mom. Know this is totally not true.
You Feel No Bond. You feel like all of that "mommy bliss" you heard everyone talking about when you were pregnant was a big fat lie. You feel no connection to this new life you helped create.
You Are Constantly Irritated or Angry. Everything bothers you. You have no patience. You may even feel resentment toward baby because of how your life has changed.
You Are Uncontrollably Sad. You can't stop crying and you can't shake off feelings of sadness.
You Can't Concentrate. You feel out of focus and cannot concentrate on anything, especially not your baby.
You Have Thoughts of Harming Yourself or Baby. You feel as though you may do something harmful to yourself and baby. These feelings should never be ignored.
After you've seen a doctor and have been diagnosed, getting postpartum depression help is crucial. "Untreated postpartum depression leads to really adverse consequences on maternal bonding and attachment, and maternal sensitivity to respond to her baby," says Meltzer-Brody. You may need one or more of these postpartum depression treatments.
Therapy. Your problems are normal and you may need to talk to other people to realize you're not alone in this. Support groups can help. Postpartum depression counseling can also be done in the form of cognitive behavioral therapy, which works to change negative thoughts and behaviors.
Medication. Your doctor may decide to prescribe a mood stabilizer or other kind of drug.
Electroconvulsive Therapy. Before you get scared off, this is only used in the most severe cases, when all other options have been exhausted. This entails having a small amount of electric current applied to your brain to reduce symptoms of depression.
According to the American Psychological Association, as many as one in seven women experience postpartum depression. If you or someone you know is suffering from postpartum depression, know you are not alone and getting help is key.
While there's nothing like a "perfect storm," there are several risk factors of postpartum depression that are worth looking at. You Have a History of Depression. If you were depressed or bipolar before becoming pregnant, your risk of developing postpartum depression is greater.
Family History. As with any other medical condition, a family history of postpartum depression puts you at higher risk.
High Stress. If you're constantly dealing with a colicky baby or have financial stress, this can contribute to postpartum depression.
You Have Weak Support and/or Problems With Your Partner. If you feel like you're doing it all alone, this can lead to postpartum depression.
Your Baby Has Health Problems. Taking care of a sick baby or one with special needs brings its own challenges. This stress can also lead to postpartum depression.
While we've told you postpartum depression is nothing to be ashamed of, many women still look for ways to avoid it, especially if they are at a higher risk.
Talk About Your Feelings. If you're looking at how to prevent postpartum depression, talking about your thoughts and what is bothering you can help.
Join a New Mothers Group. Spending time with women who are going through the same things you are at the same time is comforting.
Relax. While it may seem impossible, taking just 15 minutes out of your day to relax and have quiet time can make a big difference.
Exercise. Studies have shown exercise can not only prevent postpartum depression, but can also be used as a way to treat it. It's a win-win all around.
Set Limits. You're not superwoman. No one expects you to be, so you shouldn't either. Set limits for yourself to avoid becoming overwhelmed.
As men are helping women deal with postpartum depression, they may also be feeling down. This leads to the big question, can men get postpartum depression too? The short answer is yes. Unlike women, postpartum depression in men is not linked to hormonal changes. Sleep deprivation and changes in the relationship dynamic with their partner can contribute. A 2017 study found that a man's postpartum depression centers on anger and isolation. Many of the symptoms of postpartum depression for men are similar to a woman's, but can also include headaches, loss of libido and changes in appetite. As more men talk about postpartum depression, treatment is evolving. There are a growing number of support groups men can lean on as well as individual therapy sessions. In severe cases, medication is sometimes used in treating postpartum depression in men.
Photo: Marija Mandic