These Babies and Pets Are BFFs
From protective puppies to cuddly cats, these pets are just fine with a new baby in the house.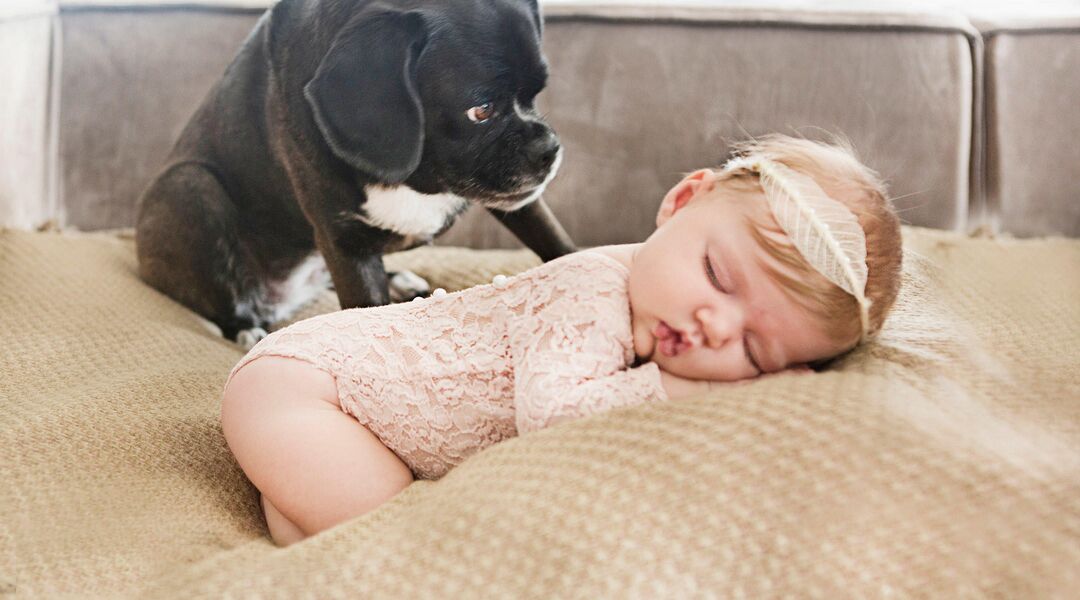 If your pets were in the picture long before baby, maybe you're worried about how your fur baby will adjust to your real baby. We could give you a list of way to make the transition a smooth one, but we could also show you photographic evidence that it's going to be just fine.
Here, we've rounded up some cats and dogs who've totally embraced their roles as big siblings, from standing guard during naptime to joining in on it.
Definitely no monsters under this bed!
Tummy time is better together
Your Child's Age
Select your child's age in months to begin tracking their development.