Baby's Changing Supplies Checklist
Diaper duty's a snap if you have the right swag. Here's what you'll need.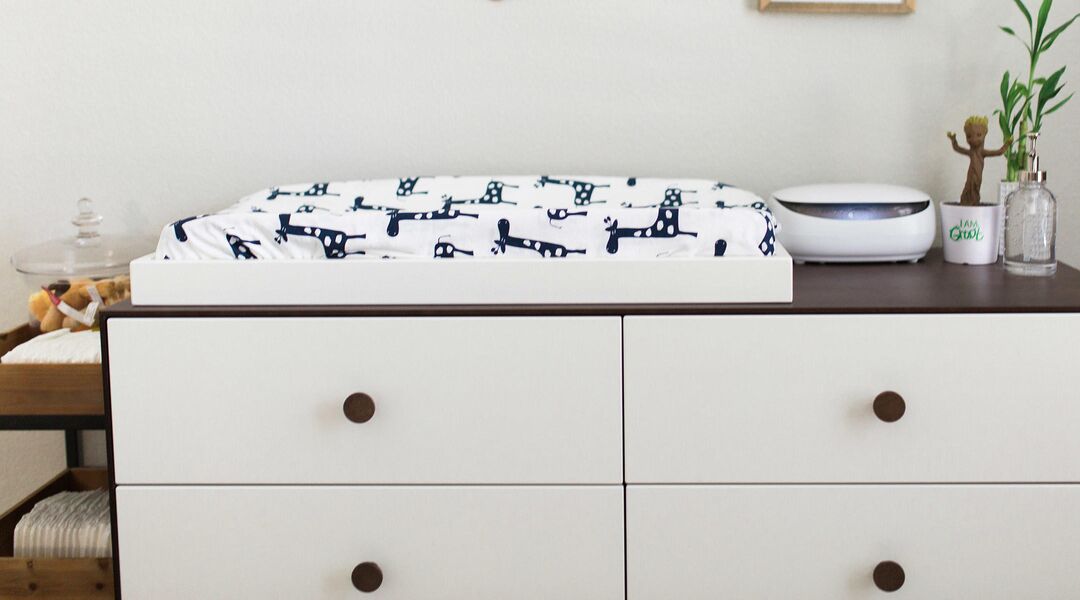 Distasteful as diaper changes may seem, you'll soon be an old pro. In the first weeks, baby will go through about 10 to 12 every day—meaning you'll be spending lots of time at the changing table. Use this checklist to make it comfortable.
• Changing table or cushioned changing pad for low dresser or bureau, with safety strap or railing
• Unscented baby wipes (causes less irritation)
• 6 to 10 dozen cloth diapers and 6-8 diaper covers, or 2-3 large boxes of disposable newborn-size diapers
• Changing table pad cover
Was this article helpful?
Your Child's Age
Select your child's age in months to begin tracking their development.