Every mommy knows all-too-well that traveling with a new baby in tow can get pretty overwhelming. Simplify travel-time with our helpful (and super cute) checklist that will help keep you organized.
**> Click the image below to download the pdf.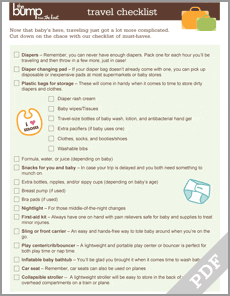 Your Child's Age
Select your child's age in months to begin tracking their development.