Reminder: Chrissy Teigen Said She Was Having a Boy a Full Year Ago
It's all part of her IVF process.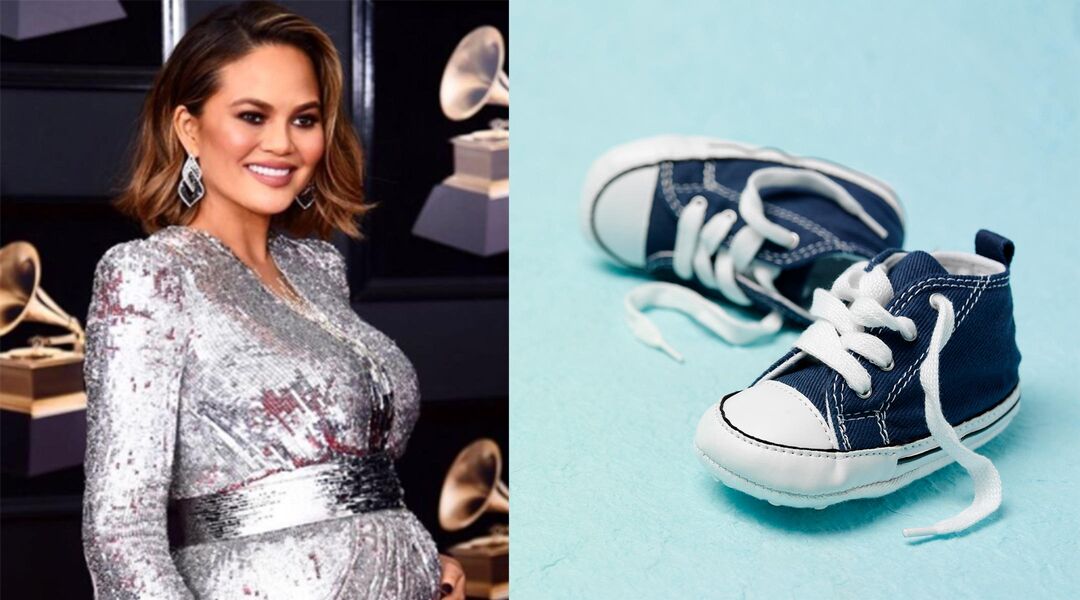 As you may have heard, last night's Grammy awards doubled as Chrissy Teigen's gender reveal. Teigen shared a red carpet glam shot on her Instagram along with the caption "mama and her baby boy."
Teigen seemed to be foregoing making an official announcement longer than we'd expect from the self-proclaimed oversharer.
"I know I share everything that I want to say it so badly, too," Teigen told Entertainment Tonight two weeks ago. "John's like, 'No, let's have something for us."
Here's the thing, though—Teigen told us her next baby would be a boy almost exactly a year ago to date.
The male embryo remained from the rounds of IVF that led to Luna's conception in 2016. Teigen says that during that time, she and husband John Legend actively chose to implant a female embryo.
"Not only am I having a girl, but I picked the girl from her little embryo," she told PEOPLE at the time.
In the process of screening embryos for genetic abnormalities to make sure they're viable, doctors are able to identify the sex of the baby. But some couples use IVF for the specific purpose of selecting their baby's gender, an expensive process known as non-medical sex selection, or family balancing. The American Society for Reproductive Medicine does not take a stance on the ethics of this practice, stating in a position paper that "practitioners offering assisted reproductive services are under no ethical obligation to provide or refuse to provide nonmedically indicated methods of sex selection." They suggest that individual clinics make their own stances on family balancing crystal clear to prospective parents.
For Teigen, being able to choose the sex of baby no. 1 was a no-brainer.
"I think I was most excited and allured by the fact that John would be the best father to a little girl. That excited me," she said. "I think he deserves a little girl. I think he deserves that bond. A boy will come along."
And here he is.