Maternity Leave Around the World
These countries' stellar benefits for new moms (and new dads) might make you consider applying for a visa before you deliver.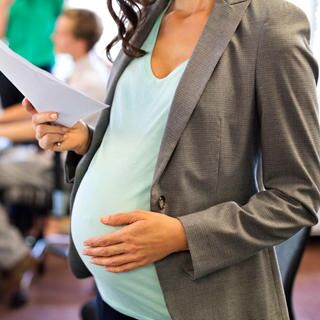 When Kim Knoblauch gave birth to her first child in the US in 2006, the only maternity leave pay she received was a month's worth of accrued vacation and sick time. And then when she was ready to return to work, she found her job no longer existed. Since her employer was a small company, it didn't have to adhere to federal laws that require 12 weeks of job protection after the birth of a child.
Four years later, Knoblauch had a very different postpartum experience. Her husband's job had brought the family to Germany. This qualified them for Deutschland's drool-inducing list of maternity and postpartum benefits.
The day after her baby, Eva, was brought home from the hospital, a midwife came to Knoblauch's home to weigh her, check her cord stump and help Knoblauch with breastfeeding. Eva's birth also came with another benefit: Kindergeld, a so-called children's allowance that helps cover the cost of child rearing. Because she had two children, Knoblauch collected about 300 euros a month (about $336).
But that's not all. For a year following Eva's birth, Knoblauch was entitled to Elterngeld, or money to help cover the cost of a parent staying home with a child instead of returning to the workforce. That was another 120 euros a month (about $134).
"When I worked in the States, I had no short-term disability, no maternity coverage," says Knoblauch. "They weren't obligated to hold my job. My husband had great insurance and all our medical expenses were paid for, but I didn't have any income. In Germany, basically they give you money for staying home with your child."
Knoblauch was a stay-at-home mom while in Germany, but had she been working, she also would have been protected by Mutterschutz. This law allows you to start your maternity leave six weeks before your delivery date and forbids women from returning to work until eight weeks postpartum. It also bans pregnant women from working overnight shifts, holidays or overtime hours. And once they return to work, women are entitled to two paid, 30-minute nursing/pumping breaks per day (in addition to the regular lunch hour).
Germany's benefits are among the best, but the truth is that there are many countries—178, in fact, and many of them in the developing world — that provide paid leave and other benefits not available to American parents.
The American way
"Maternity leave in America essentially means that women and men and families are very much on their own," says Vicki Shabo, vice president at the National Partnership for Women & Families. "Too many workers lack any form of leave, whether job-protected or job-protected and paid, and too many families are forced to make really terrible choices between paying the bills and taking care of their child."
Only half of all first-time mothers in the US take any paid leave, Shabo says, and that payment usually comes from other benefits such as vacation time, sick days or short-term disability coverage. Only about 13 percent of the private sector workforce is employed by companies that offer designated paid family leave, she adds. And only 60 percent of all workers are covered by the Family and Medical Leave Act, which allows employees of companies with more than 50 employees to take a job-protected (but not paid) leave of up to 12 weeks. But to qualify, you must have worked for the employer for a year and clocked more than 1,250 hours in that time (25 hours or more per week).
That's the only federal law protecting a woman's job postpartum, and there is no federal legislation requiring paid leave. But several states have made inroads on this issue. California, New Jersey and Rhode Island have added paid family leave insurance programs to their State Disability Insurance that allow contributing employees to receive a portion of their wages for up to six weeks after the birth of a child. (Washington State has a similar program on the books, but the funding needed to set up the program has never been appropriated.)
At the federal level, Sen. Kirsten Gillibrand (D-NY) and Rep. Rosa DeLauro (D-CT) have introduced the Family and Medical Insurance Leave Act (FAMILY Act), which would provide 12 weeks of paid leave through an insurance system financially supported by employees and employers. The National Partnership convenes the national coalition pushing for the bill's passage. But until then, we'll just have to live vicariously through the rights enjoyed by women in other countries. Here are a few examples.
France
In France, a mother's postpartum leave is taken pretty seriously.French women are guaranteed 100 percent of their pay for 16 weeks (six weeks before birth and 10 weeks after). For families with two children, women can take an additional 2.5 years of job-protected family leave and their partner can take six months. And all families in France with two or more children are entitled to family benefits, a monthly cash payment from the French government.
Finland
In Finland, you'd have plenty of time to prep for baby's arrival. Paid maternity leave starts 50 days before your due date and continues for four months after giving birth. But think you have to return to work then? No. At that point, you or your spouse can collect parental allowance, which pays about 70 percent of your salary until the baby is nine months old. There's also a system, Paternal Allowance, that lets men to take time off work as well.
"My spouse had the opportunity to be home the first three weeks after birth with both children and then the last six weeks of parental allowance time," says Cecilia Lindstrom, mother of Maja, 2, and Melker, 5. "It's a system that encourages men to stay home with their children."
Don't want to go back to work when your baby starts crawling around? Instead, you can collect child home care allowance, which is a reduced payment from the parental allowance, but makes it possible for some families to extend leave time for up to three years job-protected. But if you do decide to go back to work, your childcare costs are subsidized based on your income and how many children you have.
And if you decide you want to work, but not full-time? "I returned to work, and I'm pleased to be back on part-time so I can spend time with my children," Lindstrom says. "And I'm compensated from my municipality for the time I don't work."
Australia
In Australia, there is no maternity leave. There is "parental leave," meaning either mom or dad can take government-paid leave for up to 18 weeks. Or they can share the leave. One parent, for example, could use 10 weeks and the other eight. Brenda Renee Michaud has been on parental leave since her daughter's birth in June, and she plans to stay home for seven months total but might extend that. In Australia, your job is protected for up to a year after the birth of a child.
"On average, there are way more services, most of which are free, for new parents and babies from baby wellness programs to depression checks and dad support groups," says Michaud, an American who has been living in Australia for more than a decade.
After the birth, nurses at government-sponsored Early Childhood Parenting Centers will check your baby's weight and offer breastfeeding and sleeping assistance. Families can choose to attend a day program or stay for two to five days for extensive help. Some centers even offer house visits.
"They will also put you together with other mommies/daddies with babies the same age to form a group for support and such," says Michaud. "These groups can be seen meeting up all over town at cafes, the movies. I've been getting together with the other mommies from our birth class."
Plus, more from The Bump:
Was this article helpful?