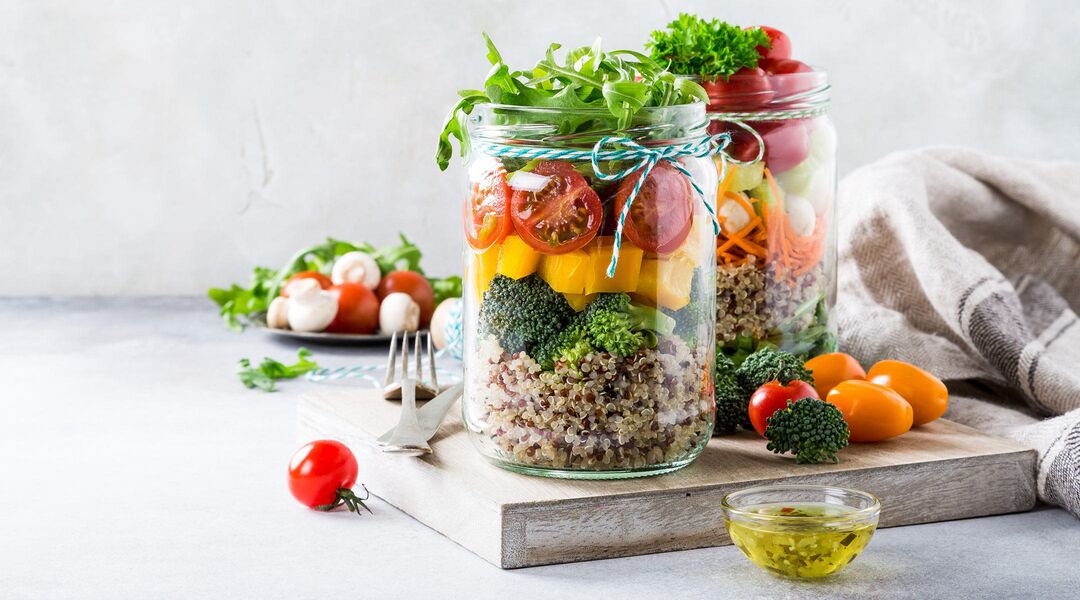 Kristi L. King
Registered Dietitian Nutritionist
Packed Lunch Ideas for Pregnancy
With your go-to deli meat sandwich now out, are you stumped for what to pack for lunch? We've got some fresh ideas.
We've been there. Lunch gets more complicated during pregnancy because of the foods you're supposed to avoid (and let's not even get started on the food aversions!). Remember: Whatever you eat, you'll want it to be balanced by including starch, protein, vegetable and fruit. Balancing your meal isn't just important to get maximum nutrition to baby, but it will also help you feel fuller longer.
A salad is always a good choice. Chop up some baked or grilled chicken and toss it over dark, leafy greens. Hummus is also a great, portable pick for a lunchbox. Smear it on whole-wheat crackers or pita, and add crunch with a side of veggie sticks. Throw in a stick of string cheese and some fruit and you've got a well-balanced mid-day meal.
If you have access to a microwave, you can warm a baked potato topped with vegetables, chopped meat, salsa and cheese. Heat up some veggie-heavy soup or chili, or zap a veggie burger with cheese and add a side of vegetables. Of course, last night's dinner always makes a great meal. Just be sure leftovers are reheated thoroughly to avoid food-borne illnesses.
Plus, more from The Bump:
Photo: iStock