4 Great Reasons to Focus on Your Fitness During Pregnancy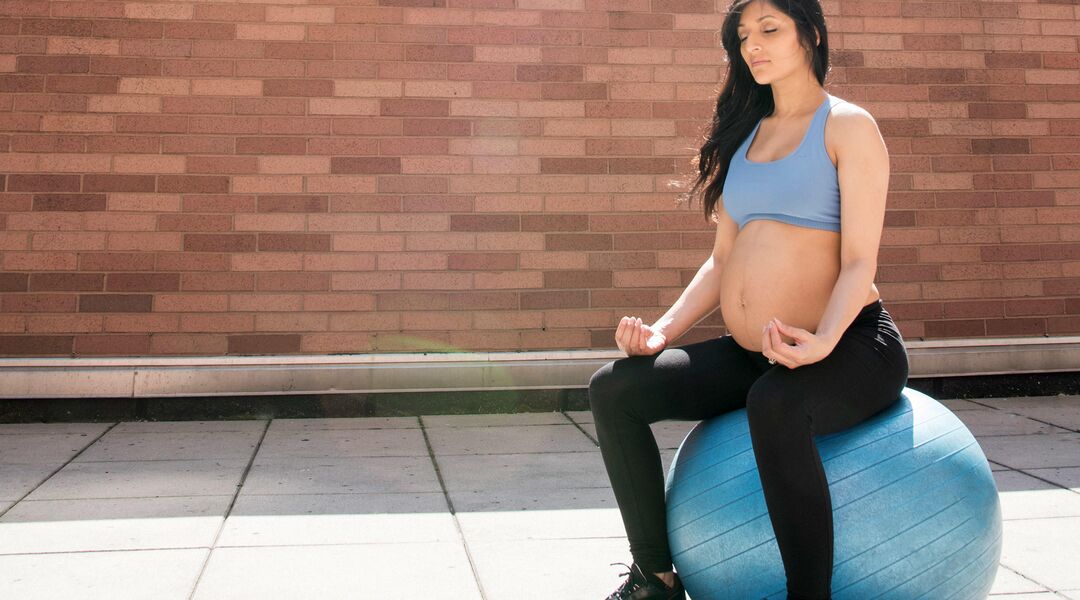 You might not feel motivated to move your body while you're pregnant, but pregnancy is the absolute right time to turn your focus to fitness and get into a regular exercise routine — seriously! Here are a few reasons why:
1. Fewer aches and pains . Regular exercise throughout pregnancy helps reduce common body aches. Since pregnancy really does a number on your body (like overstretching, weakness and tension), stretching the muscles that tend to tighten and strengthening the muscles that get weak helps prevent and alleviate many of the common discomforts during and after pregnancy.
2. Easier childbirth. Yep, you read that correctly! Exercise can help prepare your body for childbirth. Dr. James F. Clapp published a book, Exercising Through Your Pregnancy, where he writes that moms who exercise regularly throughout pregnancy have been proven to have shorter labor, faster postpartum recoveries and require fewer medical interventions during childbirth.
3. Less baby weight you'll have to lose. It's not surprising that women who exercise regularly through pregnancy gain less weight than women who do not. If there's any motivation to get moving while you're pregnant, it's so you'll have less "work" to do after baby arrives (and more time to spend cuddling that cute babe than sweating it out at the gym!). Getting moving helps keep pregnancy weight gain in check so that you have less baby weight to contend with postbaby.
4. A quicker postpartum recovery. Getting and staying fit while you are pregnant helps you to recover more quickly after giving birth. Maintaining strength and muscle tone in the muscles that become overstretched during pregnancy helps those muscles to achieve an effective contraction afterward and go back to their original shape more quickly.
If I had a nickel for every second-time mom who said, "I felt so much stronger after I had my baby this time because I was doing your classes all through my pregnancy. What a difference!", well, I'd have a big bag full of nickels! So don't wait… You can start today with a short workout to get you on the prenatal fitness track.
What was your motivation to stay active during your pregnancy?
Please note: The Bump and the materials and information it contains are not intended to, and do not constitute, medical or other health advice or diagnosis and should not be used as such. You should always consult with a qualified physician or health professional about your specific circumstances.
Sign up for weekly updates to help you on the road to parenthood!