Next time you leave baby with a sitter or at daycare, leave this handy activity log behind, too – it's a cute and easy way to keep track of everything that happens while you're gone.
> Click the image below to download the pdf.
> Don't have Adobe Reader? Download it now.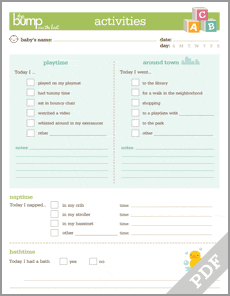 Your Child's Age
Select your child's age in months to begin tracking their development.