Exercising During Pregnancy Will Make Baby Smarter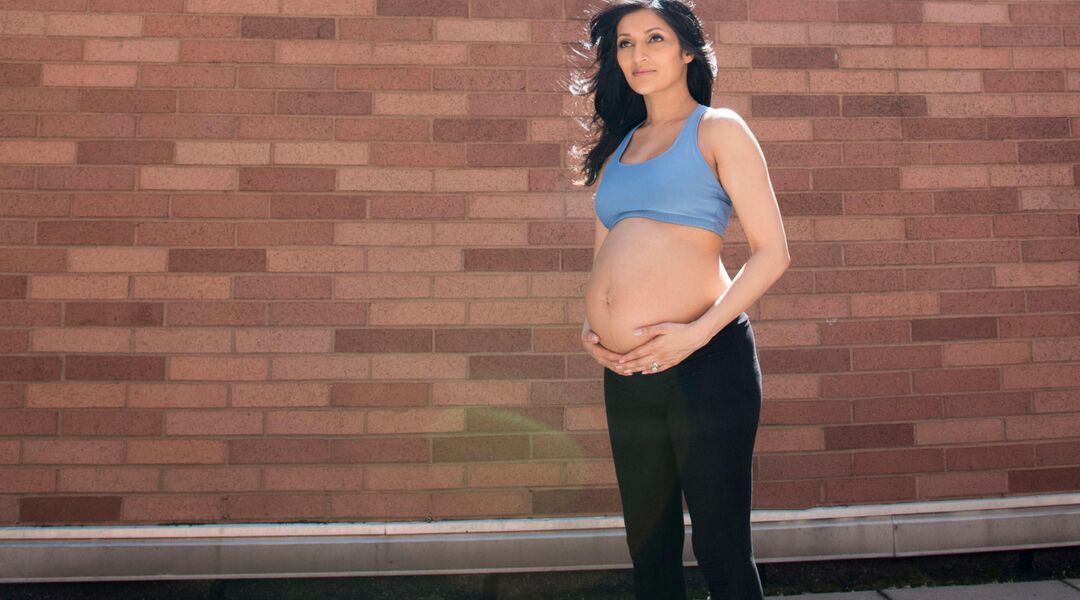 For the study, researchers assigned 60 women to two random groups: The first was women who were provided with an exercise routine and the second was women who were not. All of the women were asked to keep a daily exercise log — and they also wore pedometers and accelerometers so that researchers could keep track of their level of activity.
Once the women gave birth, researchers recorded each newborn's brain activity levels at 8 through 12 days of life. Élise Labonté-LeMoyne, study researcher, said, "We measured directly the brain activity, so it's not a behavioral test or neuropsychologic test, it's really specifically the brain that we were looking at." And their findings supported the hypothesis that babies of moms who exercised had brains that were more fully developed.
So, how does the study match up against the current recommendations for moms-to-be? It gives women a little bit more flexibility in their prenatal workout routines, so you can feel good about exercising_ less_. Current guidelines from the American College of of Obstetrics and Gynecologists state that pregnant women should exercise about 30 minutes daily.
Looking for some prenatal workout ideas? Check these out:
What's your favorite pregnancy workout?
Please note: The Bump and the materials and information it contains are not intended to, and do not constitute, medical or other health advice or diagnosis and should not be used as such. You should always consult with a qualified physician or health professional about your specific circumstances.