Is Yoga Safe During the Third Trimester?
You've been perfecting your downward dog and cat/cow, but now that you've hit the third trimester, find out if it's safe to continue.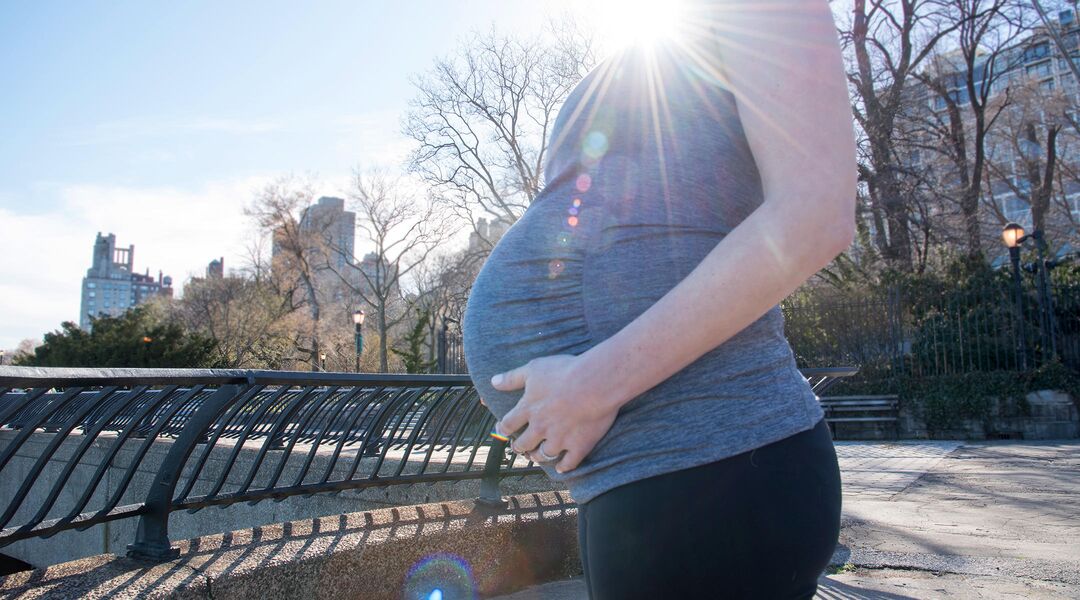 Yoga is a wonderful form of exercise throughout pregnancy. It's great for the body, and helps hone breathing and relaxation techniques that you'll definitely appreciate during labor. There are plenty of poses you can perform in the third trimester, but you may need to modify them to avoid muscle strain and other distress.
Once you have the green light from your doctor, look for a prenatal yoga class—no power or hot yoga for now. In terms of safety, focus on standing poses and moves performed on the knees or side. Avoid the upward bow and camel poses, as well as any moves that include balancing unassisted on one leg, inverting your body, back bends or lying on your belly or back.
Please note: The Bump and the materials and information it contains are not intended to, and do not constitute, medical or other health advice or diagnosis and should not be used as such. You should always consult with a qualified physician or health professional about your specific circumstances.
Sign up for weekly updates to help you on the road to parenthood!