Why This Mom Absolutely Destroyed Her Breast Pump
Goodbye and good riddance.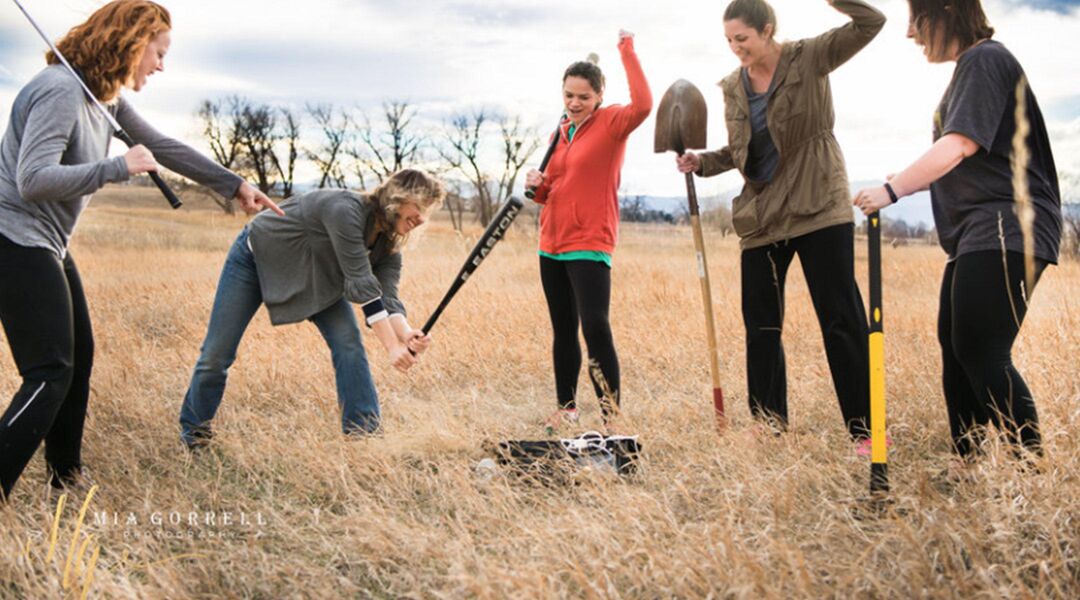 Five moms armed with baseball bats, shovels and golf clubs stormed onto an open field in Westminster, Colorado, with a mission: destroy that breast pump.
Photographer and mom-of-three Mia Gorrell stood behind the camera lens capturing these pump-pulverizing moms, whom she enlisted from her multiples support group Darling Doubles for this ceremonial smashing. It helped that all of them were fueled by pumping frustrations.
For Gorrell, the breast pumping experience compared to "being milked like a cow." So when it came to an end, "I was tempted to throw my pump out the window," she tells The Bump, explaining she often spent over an hour pumping daily (when she could find time to pump at all).
She needed closure after calling it quits with this mom machinery.
After sending out a post to her peers and receiving an enthusiastic response, she realized how common of a frustration pumping was. While everyone's story was unique, "one thing they all had in common was the eagerness and willingness to take a bat to a pump!" So that's exactly what they did.
The project called "Mom Space," was inspired by a scene in the movie Office Space when men ganged up on the printer.
Epic? Definitely. But what's the takeaway?
"Even in those really hard moments (e.g. spending countless hours pumping), you can find solace in others and, possibly, comedic relief at the end," Gorrell says. "You're not in this alone, and at the end of the day, know that you are not only a good mom, but that you are enough."
What do you think of Gorrell's project? Do you have a parenting gear item you'd like to smash?
See the ceremonial smash here:
Your Child's Age
Select your child's age in months to begin tracking their development.
Article removed.