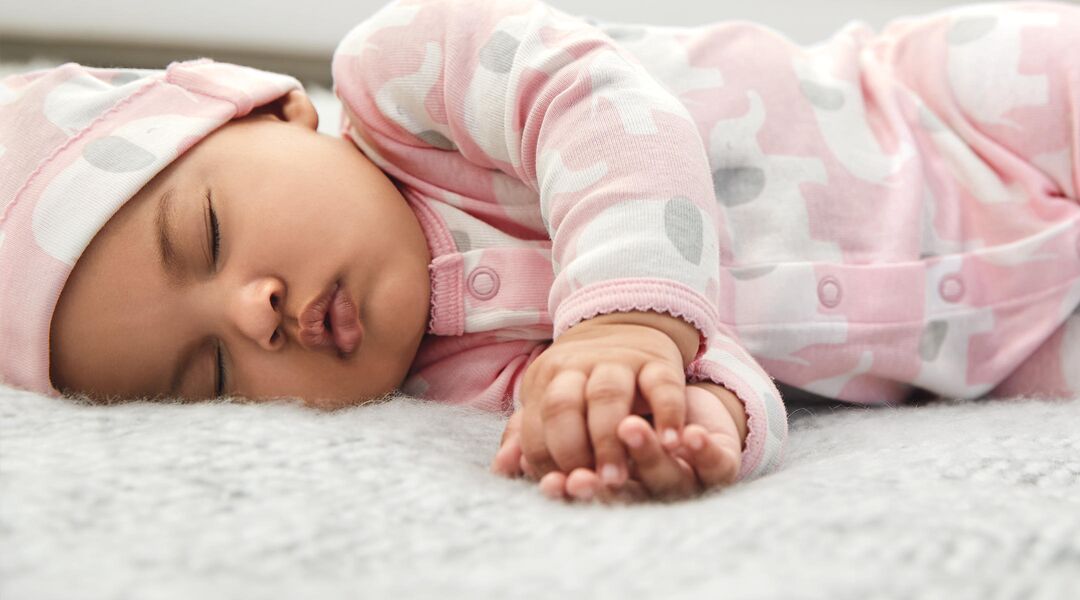 Kelley Rowland
Contributing Writer
6 Newborn Wardrobe Essentials
Welcome baby to the world with cute and comfortable clothes you'll both love.
Let's face it, baby is going to look adorable in pretty much anything. But dressing your newborn calls for more than just looking cute—the clothes should also be comfortable for baby to wear, and easy for you to take on and off. The solution? Carter's Little Baby Basics collection, which is full of the essentials you need to start building baby's wardrobe. Add these picks to your registry, stat!
Pack this soft, four-piece set in your hospital bag and you'll be prepped with everything you need when it's time to head home. The cute socks and coordinating cap will keep baby cozy on the car ride home, and the long-sleeved tee with matching elastic-waist pants will make those first days of changing easier on both of you. (Not to mention it comes with fun animal details like this elephant option.) Babysoft Take-Me-Home set, $16 for 4 pieces, [Carters.com](http://www.carters.com/carters-baby-girl-little-baby-basics/V_126G764.html?cgid=carters-baby-girl-little-baby-basics&dwvar_V 126G764_color=Color&dwvar_V 126G764_size=12M#start=103&cgid=carters-baby-girl-little-baby-basics)
The Bump and Carter's present Style Smarts, a sponsored series featuring clothes for baby that are both stylish and comfortable. Visit Carter's to shop the Little Baby Basics collection.