Nutrition Tracker
Wondering how much baby should be eating? Not sure when to start solids? Track all of baby's nutritional needs with our handy feeding chart.
Click the image below to download the chart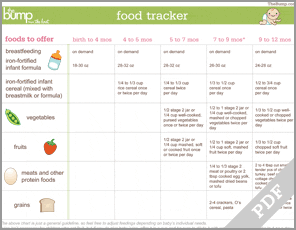 Please note: The Bump and the materials and information it contains are not intended to, and do not constitute, medical or other health advice or diagnosis and should not be used as such. You should always consult with a qualified physician or health professional about your specific circumstances.
Sign up for weekly updates to help you on the road to parenthood!