It's the middle of the night, baby's wailing, and something smells funny. Let's be realistic — come morning, there's no way you'll remember what that clock said. Enter our easy to use sleep tracker — in your half-waking state, just shade in the hours baby spent snoozing (or, the time in between — whatever makes most sense to you). Why bother tracking? It's the easiest way to ensure baby's getting enough sleep, identify any patterns when you're trying to set a schedule, and pick up on potential problems before they go too far.
_
> Click the image below to download the pdf _**.
**Don't have Adobe Reader? Download it now.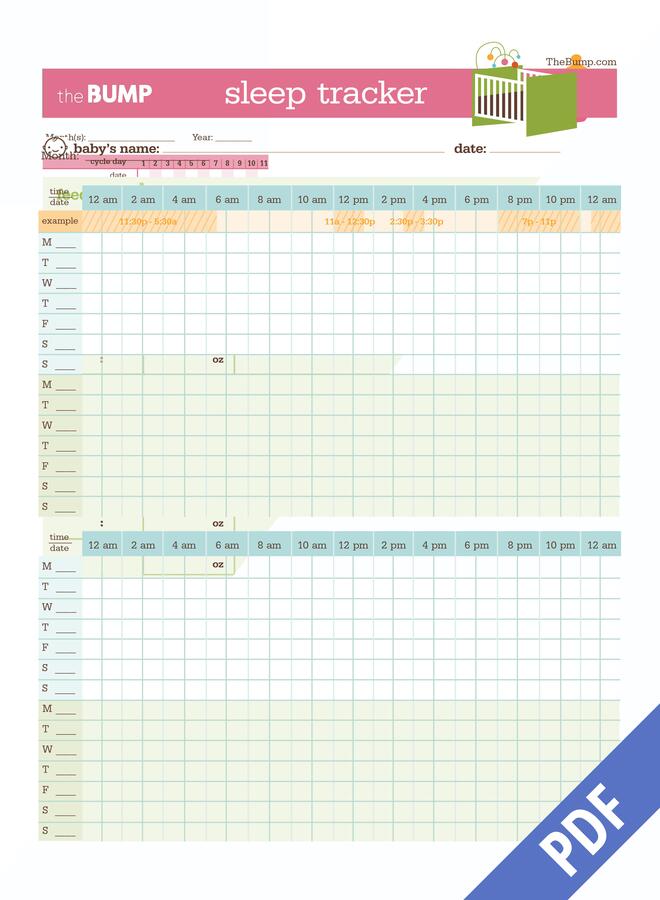 Please note: The Bump and the materials and information it contains are not intended to, and do not constitute, medical or other health advice or diagnosis and should not be used as such. You should always consult with a qualified physician or health professional about your specific circumstances.