Mom Proudly Shares 'Before' Weight Loss Photo: 'My Body Is a Vessel'
We can all learn from her self-loving attitude.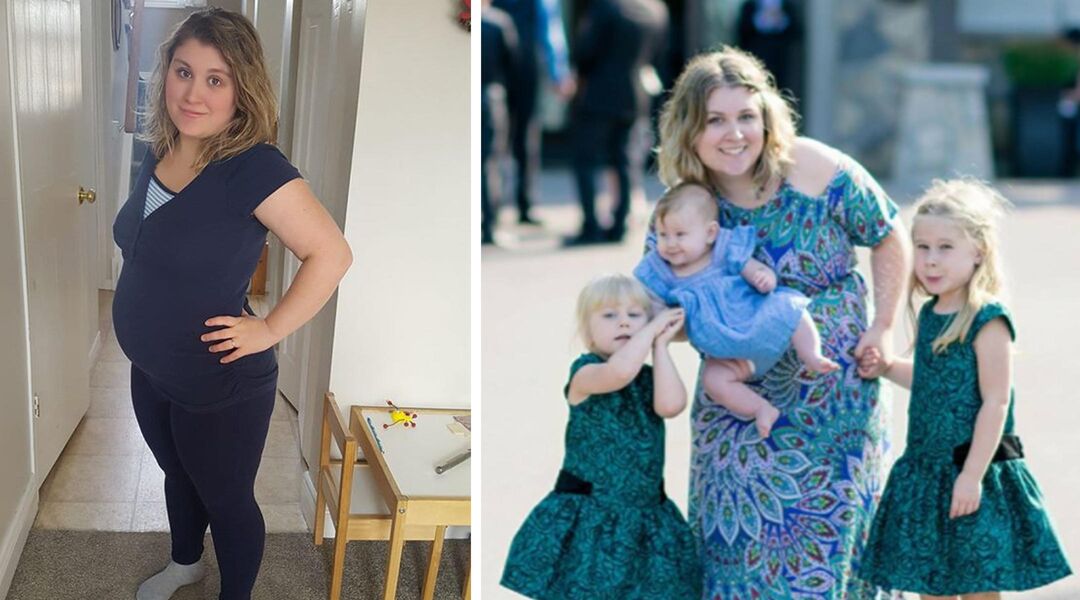 Typically, the "before" weight loss photos we see on social media are more sad than celebratory. The norm? Dim lighting and a frown. But a mom of three just changed the game with her recent Facebook post sharing the start of her weight loss journey - with pride.
"'Don't smile you're supposed to look miserable,' my husband joked," Canada-based mom Brianna Bell writes. "But am I? Am I miserable? Do I hate myself and my body?"
"Sometimes," she acknowledges.
But for Bell, the point of her "before" photo isn't to capture a state of misery and despair. Instead, she's proud to memorialize her postbaby body - and celebrate every little accomplishment it's provided her as a mom.
"This is the picture that captures the woman I am today," she says. "I want to remember my round belly that appears to be carrying a baby, but is just evidence that I carried three very large babies in my tiny 4 foot 11 inch body. I want to remember these arms. They look out of shape, but they are strong. They can carry a 45-pound 5-year-old with ease. They can lift my 35-pound 3-year-old above my head, swinging her around. They have rocked and cradled my infant many days and nights."
Bell's weight loss journey is beginning on a high note, and she makes a promise to herself to continue to treat herself right throughout.
"My body is a vessel, and this year I haven't treated it the way it deserves." she says. "I want to treat my body with respect and dignity, while also remembering that this 'before' picture does not symbolize a rock bottom, or lesser version of myself."
Bottom line: "I am me and I am beautiful."
Please note: The Bump and the materials and information it contains are not intended to, and do not constitute, medical or other health advice or diagnosis and should not be used as such. You should always consult with a qualified physician or health professional about your specific circumstances.
Your Child's Age
Select your child's age in months to begin tracking their development.
Sign up for weekly updates to help you on the road to parenthood!
Article removed.