11 Irresistibly Cute Baby Shower Desserts
Whether the shower is for a baby boy or girl, one thing's for sure: There will be sweets! Take your party to the next level with these scrumptious baby shower dessert ideas.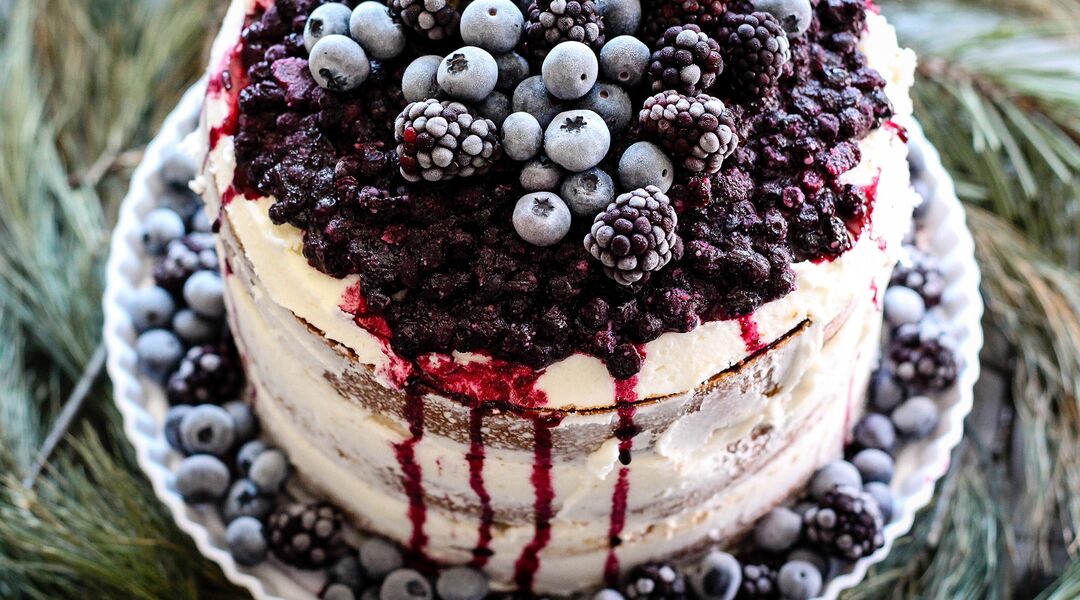 There are so many ways to herald baby's arrival into the world, but for many, a little shindig brimming with sweet treats is the way to celebrate. Need a little inspiration to help craft the menu? We've scoured the Web to bring you this fanciful spread of unique baby shower desserts. Some are a breeze to whip up, others require a tad more patience—but all are a delight to the eye and tastebuds, whether baby is on team pink or blue.
Image: Erin Bakes for Craftsy
The Onesie Cake
The folks at Craftsy turned a rectangular sheet cake into an incredible—and edible—statement T-shirt announcing baby's arrival! Extra credit: Reveal baby's gender with the cake color (use a dash of food coloring) beneath a creamy swipe of neutral-colored frosting.
Image: Sugar & Soul
Strawberry Mousse Cups
Looking for baby shower desserts for girls? This recipe from Sugar & Soul Co, made with a yummy blend of pudding, whipped cream and strawberries, is a lovely option. The pink puffy mousse offers up a nice contrast to the shell of the chocolate cup.
Image: Created by Diane
Mini Cream Fruit Pies
Diane at Created by Diane uses mason jar lids to bake up the crust for these cute baby shower desserts. What's inside? Melt-in-your-mouth dollops of berries or bananas, finished with meringue frosting (but you can use whipped cream too).
Image: Baking a Moment
Rhubarb Tart
A tisket, a tasket, a baby in a basket! This beauty, cooked up by Baking a Moment, looks like it's woven, and features a shortbread crust with sweet almond frangipane filling. As far as baby shower desserts go, this one's a labor of love—and your guests will be super-impressed.
Image: Marla Meridith
Spring Bouquet Popsicles
Flowers add an unexpected touch of whimsy to these frozen baby shower desserts and expresses to baby-to-be, "I love you bunches." Marla at Marla Meredith makes hers from sweetened orange blossom water. You can pick your own base and flowers that match your color theme— just make sure the blooms are organic and edible!
Image: A Farmgirl's Dabbles
Pumpkin Pie Cream Puffs
Does anything smell as warm and cozy in the kitchen as pumpkin pie spices? Nope. This dreamy creation by A Farm Girl's Dabbles gives those ingredients a new spin: as puffs.
Image: The DIY Lighthouse
Naked Cake with Berry Compote
Construct a cake that's proud to show its delicious layers inside! The folks at The DIY Lighthouse stacked berries between layers of vanilla cake and buttercream frosting. The result? One of the most divine baby shower desserts around! (The blueberry and blackberry compote make for a perfect baby boy shower cake; experiment with raspberries or strawberries for a baby girl.)
Image: A Farmgirl's Dabbles
Oreo Cheesecake Bites
You can't go wrong with combining two universally popular dessert flavors: cheesecake and Oreo. In this case, what you end up with is a particularly light and creamy texture. In honor of her friend's newborn son, Brenda at A Farmgirl's Dabbles topped off her bite-sized baby shower treats with a happy scattering of edible blue heart sprinkles. But, of course, these would be pretty in pink too.
Image: Persnickety Plates
Rice Krispies Treat Pops
These pops make for perfect, easy baby shower desserts! They're super simple to put together in bulk, as Melissa shows us on Persnickety Plates, and with pink or blue washi tape and a dash of food coloring they can be adapted to whatever the guest-of-honor is expecting.
Image: Sugar & Soul Co.
Strawberries and Champagne Cake Balls
Searching around for baby shower dessert ideas that don't call for alcohol? This recipe gives you a choice! Either keep the bubbly in, or swap the alcohol out for milk and serve the drink on the side instead. Either way, there's no doubt these white chocolate beauties, from Rebecca at Sugar & Soul Co will definitely get the party started. They're made of strawberry cake on the inside and sprinkled with edible gold dust or pearl dust (plus more white chocolate) on the outside .
Image: Jenny Cookies
Red Velvet and Vanilla Heart-Inside Cupcakes
We heart cupcakes as baby shower desserts, and this concoction from Jenny Cookies is especially genius. Created with vanilla and red velvet cake and made even more delectable with buttercream frosting and heart-shaped candy, they're best served halved.
Updated November 2017