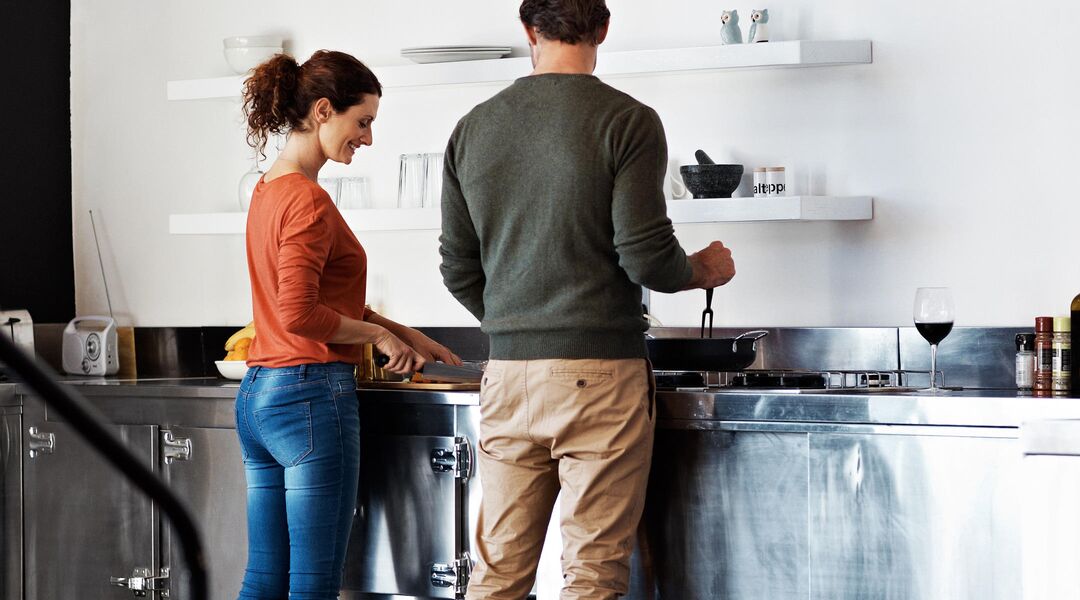 Elena Donovan Mauer
Contributing Writer
6 Thanksgiving Foods That Make Great Meals For Baby
Make a dinner the whole family can be thankful for.
It's Thanksgiving time! Of course, you want to involve baby in the festivities, so if you're considering letting her try a little bit of your special meal, go for it! There are some Thanksgiving foods that make perfect baby purees and finger foods. (Tip: Of course, only give these to your baby if she's started on solids and you know she's ready for these particular foods.)
Cooked sweet potatoes are easy to mash, and they're rich in beta-carotene, which is good for baby's vision, skin, growth and immune system.
Yup, believe it or not, many pediatricians are now recommending introducing meats into baby's diet fairly early (ask yours). Turkey is rich in protein and iron (if it's dark meat). It can be pureed with a little water or fruit, or chopped into teeny pieces for a toddler who's already a good chewer.
Before you fill your pie, put aside some pumpkin for baby. It's rich in beta carotene and has protein and potassium too. Ideally, you want to use fresh pumpkin to bake and puree for baby, but if you're getting it out of a can, that's fine too. Just double check that you're not giving her "pumpkin pie mix," which can have added sugar, starch and other stuff you probably don't want her to have.
Same goes if you're making an apple pie! Apples pack punches of vitamin C and fiber, and they taste great too! Bake some apples for baby and make them into applesauce. Most doctors will agree they're great as one of baby's first solid foods.
Another food approved for early eaters is green beans—good news if you're already stocking up for a casserole. These greens have vitamin C, iron, potassium, calcium and more. They're also easy to prepare: just steam and then puree (just make sure the skins get completely mushed up—they can be stubborn!).
Butternut and acorn squashes are two of our favorite baby foods. Cut them in half, bake, scoop and puree (or cut into pieces, if your kid is older). They make the house smell amazing! Plus, they've got fiber, protein, potassium and calcium.
Photo: iStock